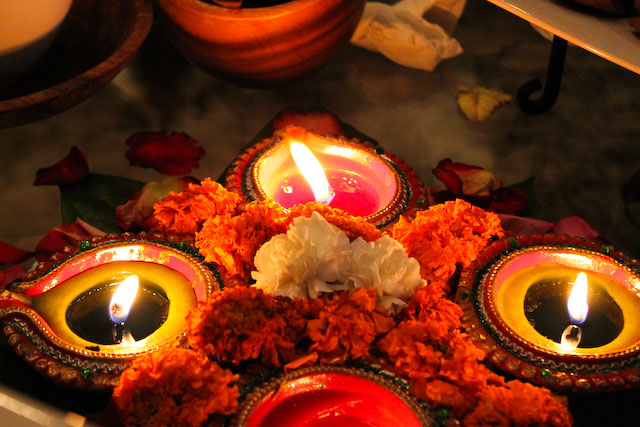 Today is Diwali, also known as The Festival of Lights.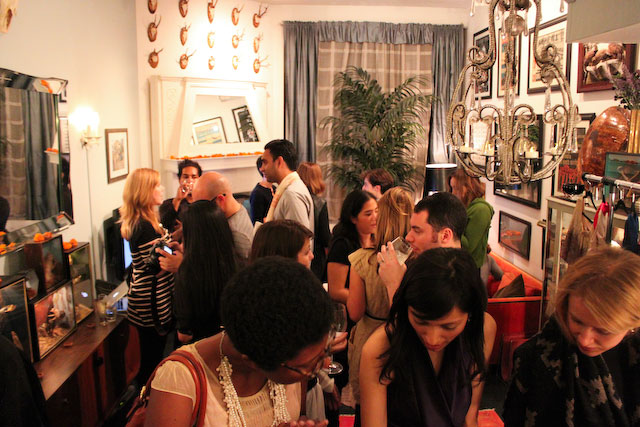 For Hindus, Diwali is the most important festival of the year and is celebrated in families by performing traditional activities together in their homes.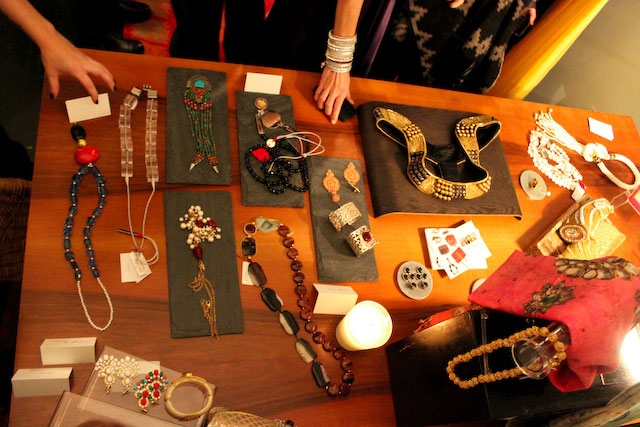 On Wednesday, a friend hosted a Diwali gathering/showcase of goods from the site Exclusively In (today's Friday Find — sign up!), which is kind of like a Gilt Groupe, with only Indian designers. There was lots of pretty jewelry.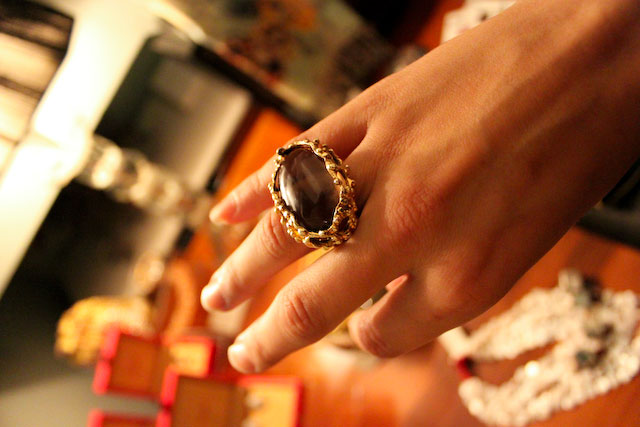 I fell in love with this ring…
…and am head over heels in love with this harness/vest thing.
There were samosas too — all veggie and not too spicy. I had two.
The Indian cookies were crazy sweet. I think I ate two of those too, which was definitely one too much.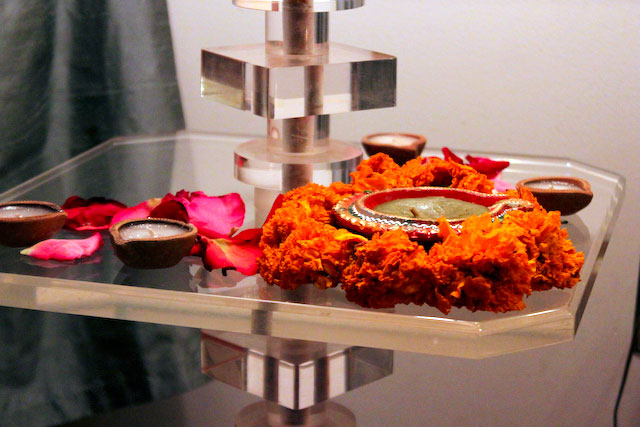 But hey, it's Diwali, let's celebrate!