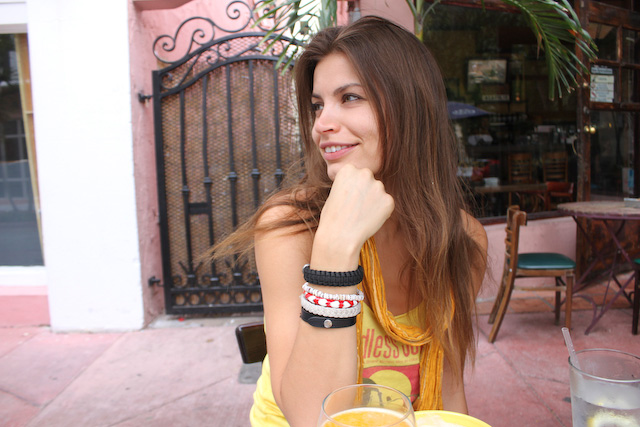 Despite a few glasses of beer, sangria and wine last night, I woke up early. My lovely hostess and I went to one of my favorite brunch places in Miami, A La Folie on Española Way, for a nice sunny sidewalk breakfast.
I broke my no coffee and dairy diet with my favorite bowl of latte.
And since I was cheating anyways, why not have a crepe with smoked salmon, brie and mushrooms? I am on vacation after all…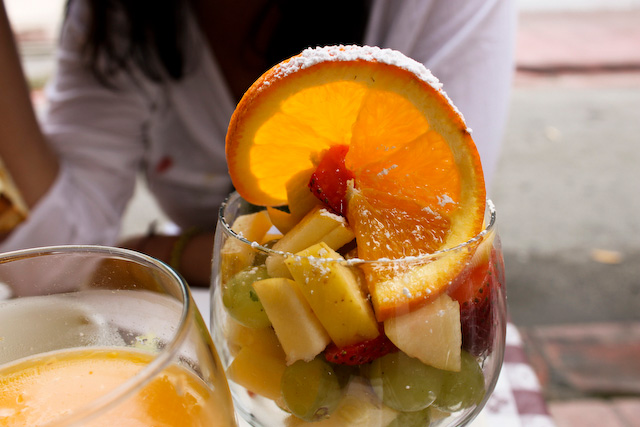 But, there was fresh-squeezed OJ, and fruit.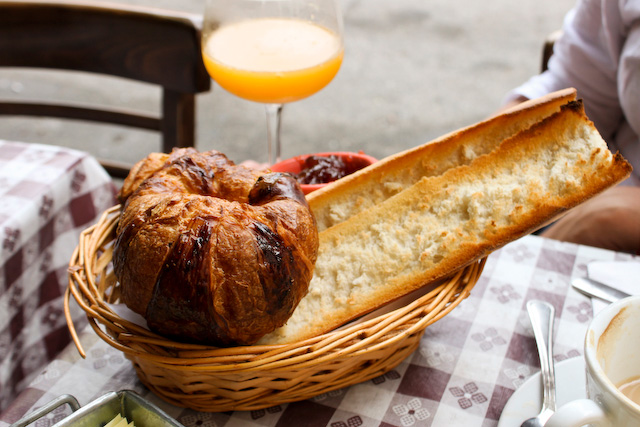 And a basket of tartine and croissants, ooops.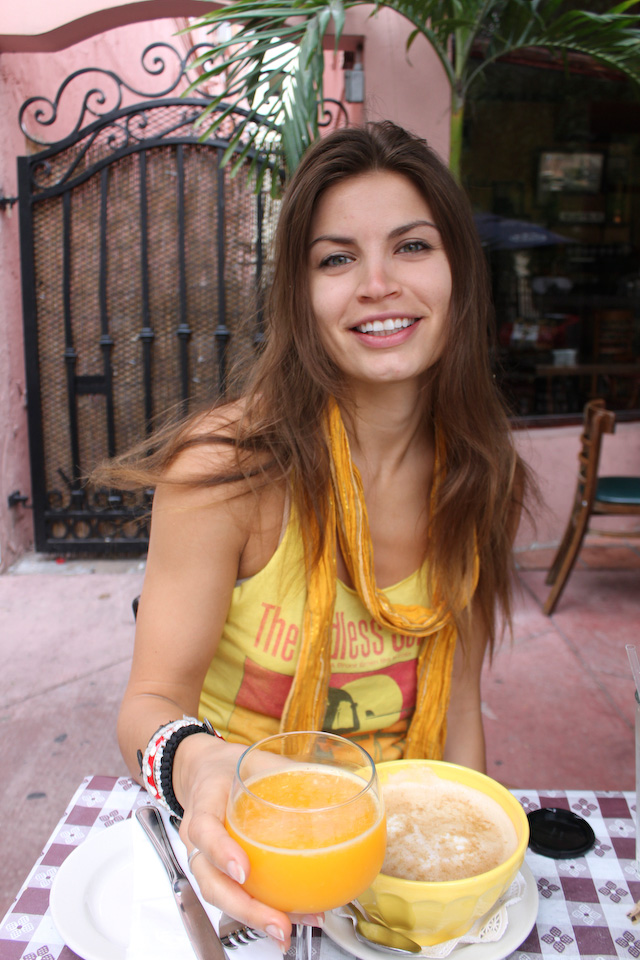 I dressed to match my breakfast, just something I like to do. And, I am realizing that I may need a haircut, since my hair seems to have begun defying gravity.
It's nice to be on Española Way in the morning, when it's quiet and peaceful. Quite the opposite of what it looks like at night.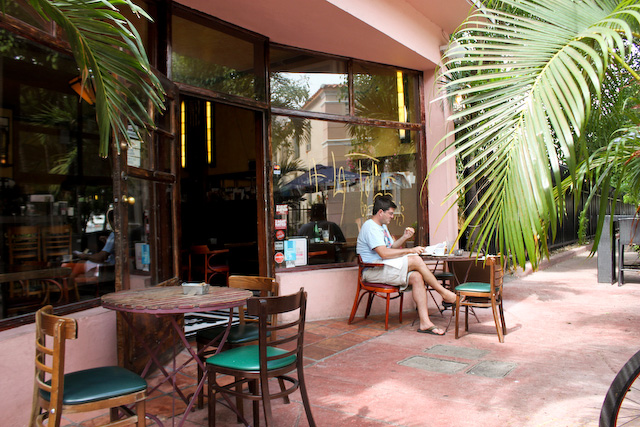 A La Folie is on 516 Española Way (at Drexel). Get the savory crepes or the Royal breakfast.