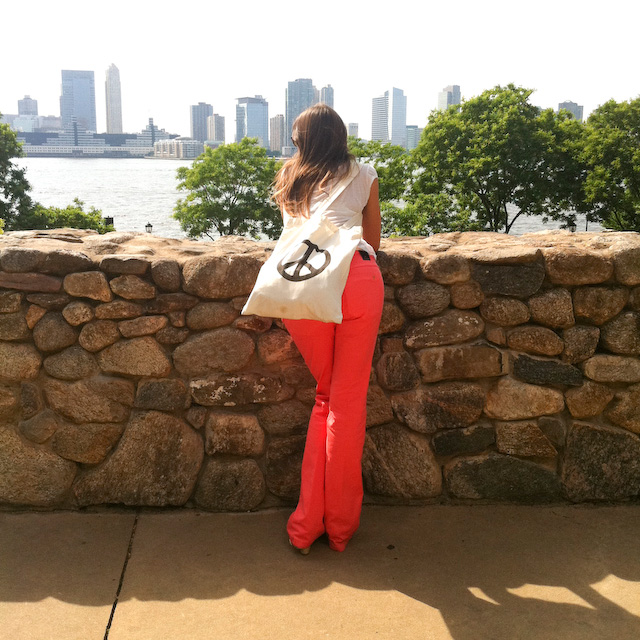 Having always been a Brooklyn-girl, I always forget how nice it is on the West side on Manhattan, down by Battery Park.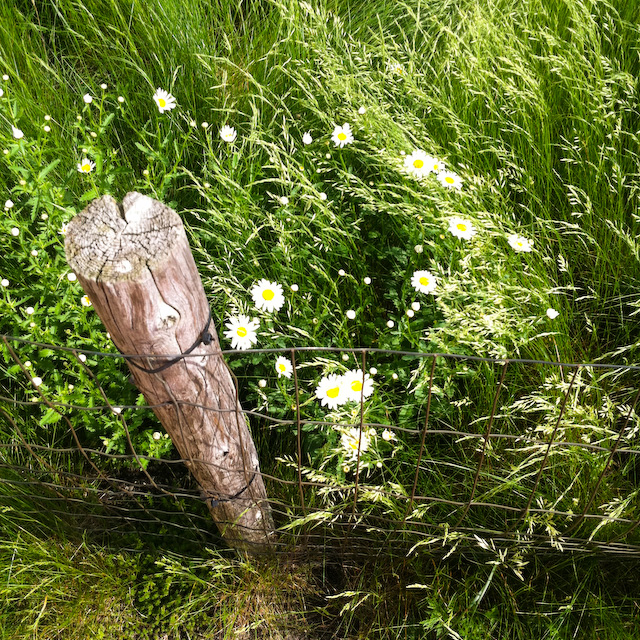 After a matinee movie screening the other day, we walked over toward the water and discovered this lovely oasis — the Irish Hunger Memorial Garden.
I wore my new pair of pink pants, scored at (second hand store) Beacon's Closet for $24.95. They're so hot pink the camera doesn't know what to do with them. This is sort of the true color, even though they look salmon-colored in the other shots.
What I love most about New York is that you can still discover new things, even after living here for so long. I'd never seen this part of Battery Park before. Beauteous…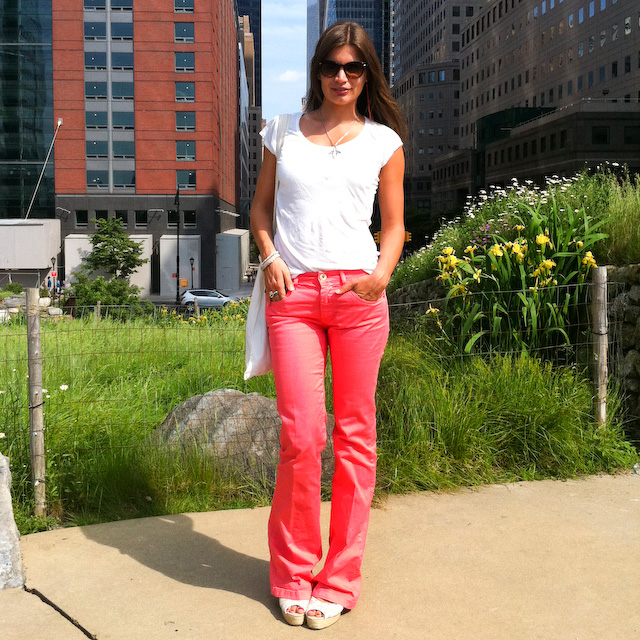 /// tee, old H&M / pink jeans, vintage Diesel, Beacon's Closet / wedges, DSW / tote, Pia Anjou / necklace, Efva Attling ///