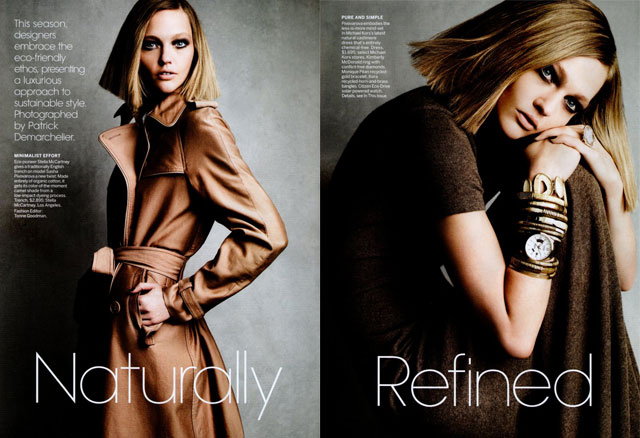 I'm torn about this Vogue "eco-friendly" editorial. The good thing is Anna Wintour seems to have discovered this thing we call eco-fashion. The bad thing is she does not seem to know what it means.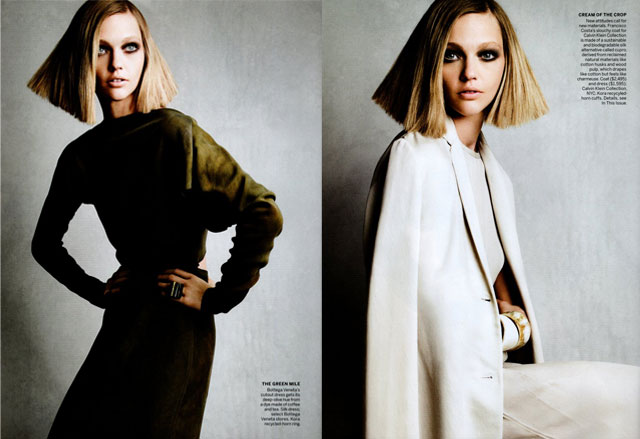 Sure, everyone knows that Stella McCartney is eco, so throw her in there (in the form of a $2,895 trench coat). Michael Kors made a $1,295 sweater from organic cotton? Throw that in there too! A Vera Wang bustier made with hemp fibers and peace silk? Sure!
It's the same old stuff, in eco-guise. A steep price tag is just not enough to make something eco. While some of these materials may be better than their alternatives, most of these fashion houses make loads of crap from "conventional" materials, probably in Asian factories. One eco piece does not make up for all the rest. We call this greenwashing.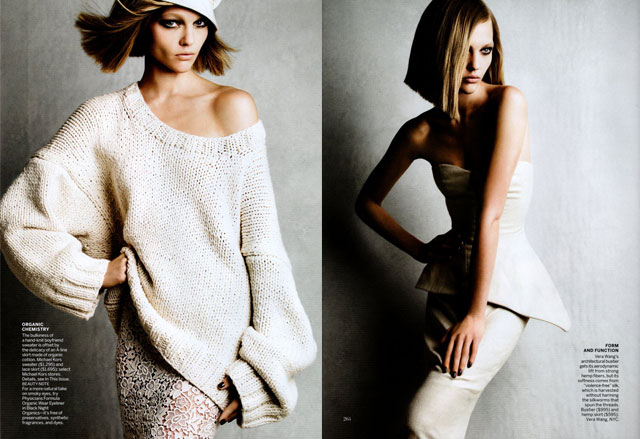 I was excited to see a turtleneck from Organic by John Patrick in there (which, at $110, seems like a steal in comparison). He's one of those who actually gets it.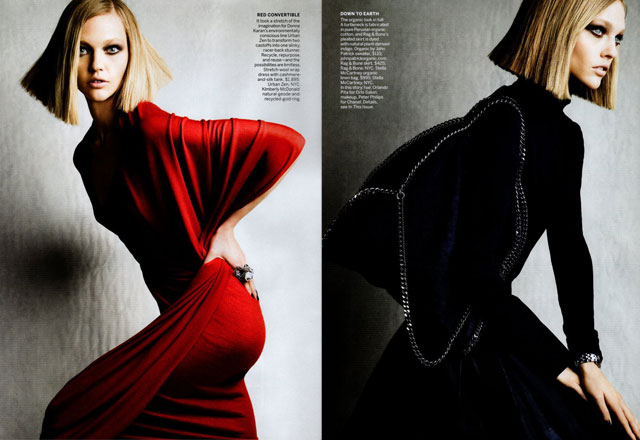 And no, Anna, fur is not considered eco even though it is a "natural material." I could go on, but I will not.