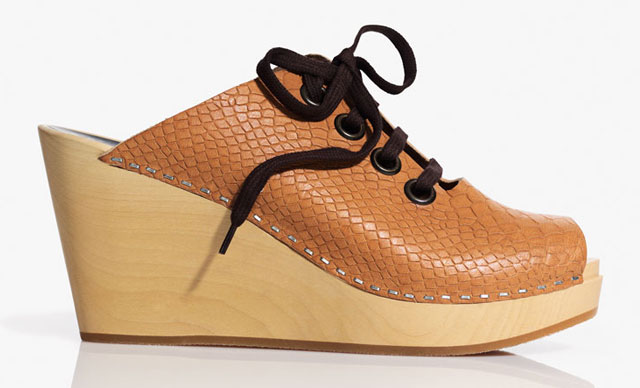 Now, here is a designer collaboration to be excited about! H&M just announced that they have been working with Swedish Hasbeens (one of my all-around favorite brands) on a collection of three styles, to be relased on April 20th in about 150 stores worldwide.
The three styles of wooden-soled clogs made exclusively for H&M are inspired by the traditional Swedish styles of the '70s. Using handcrafted methods and environmentally friendly materials, Swedish Hasbeens are a perfect example of how fashion and fun can also be naturally sustainable. I just hope that they will not compromise on the sustainability-part to get the prices down to H&M-levels.
"I love the genuine feeling you get from Hasbeens, from the wood and the leather, and also how they take something traditional and Swedish and make it contemporary and modern. These Hasbeens for H&M fit perfectly with the '70s bohemian look that's so important this coming season," says Ann-Sofie Johansson, H&M's head of design.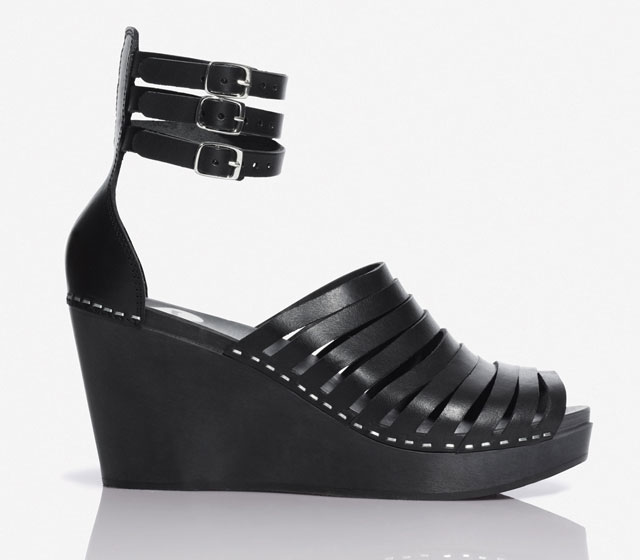 "We have a strong belief in making better shoes for a better world. We want to make fashion more fun, creative and friendly to both the environment and people. We have loved designing for H&M! It's a fantastic opportunity to spread the idea of Hasbeens and make these shoes available to more people around the world," says Emy Blixt, founder and designer of Swedish Hasbeens.
The a gladiator style strappy wedge is available in three colours, cream and tan on a pale wooden wedge and black on a black base. The heeled summer sandal with one ankle strap, which comes in cream and red on a pale wooden base. My personal favorite is the peep-toe slip-on wedge (top photo) with a wooden sole and snake-effect leather laced on top.
The shoes are available in sizes 36-40 and cost € 49,95 or € 59,95 (no word on dollar prices yet). Totally going on my buy-for-spring list!