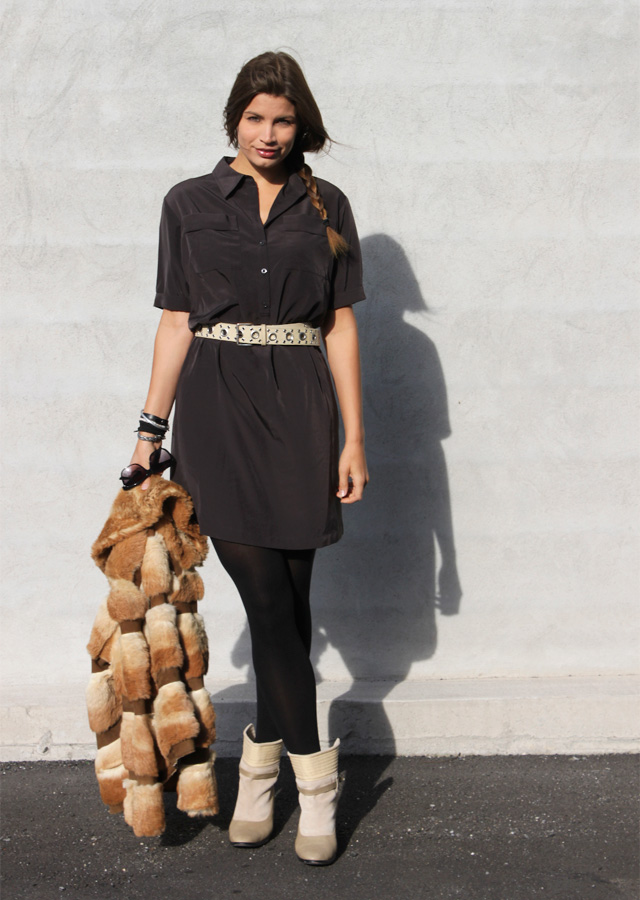 If you want to read about How I Wear Eco Fashion, check out the brilliant Starre Vartan's interview with me on Eco-Chick. Lots of vintage, really old stuff and digging through racks at discount retailers…
I've never been called a Maverick Eye before, but I quite love that.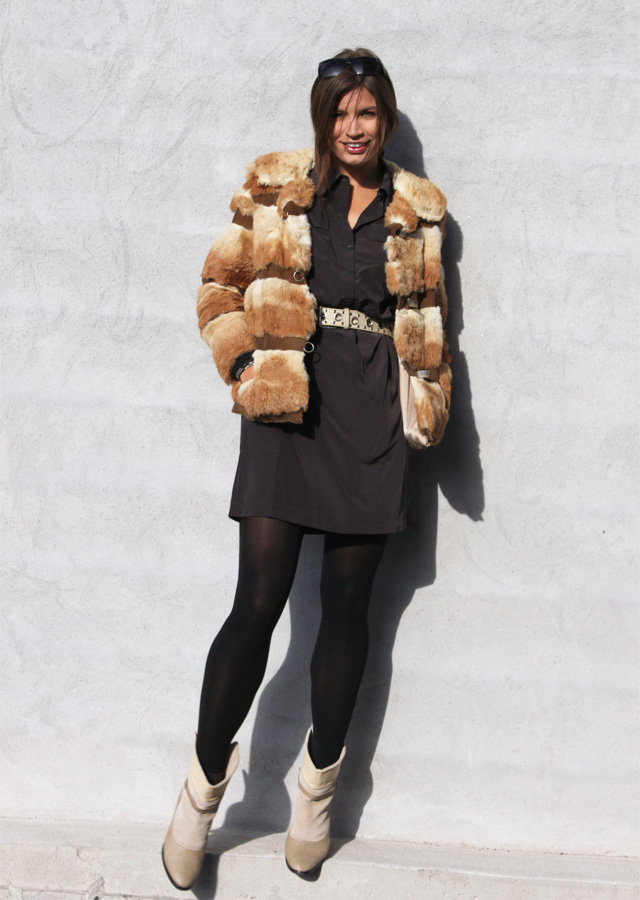 This is one of the featured outfits, from a sunny day a few weeks ago (where did that sun go?).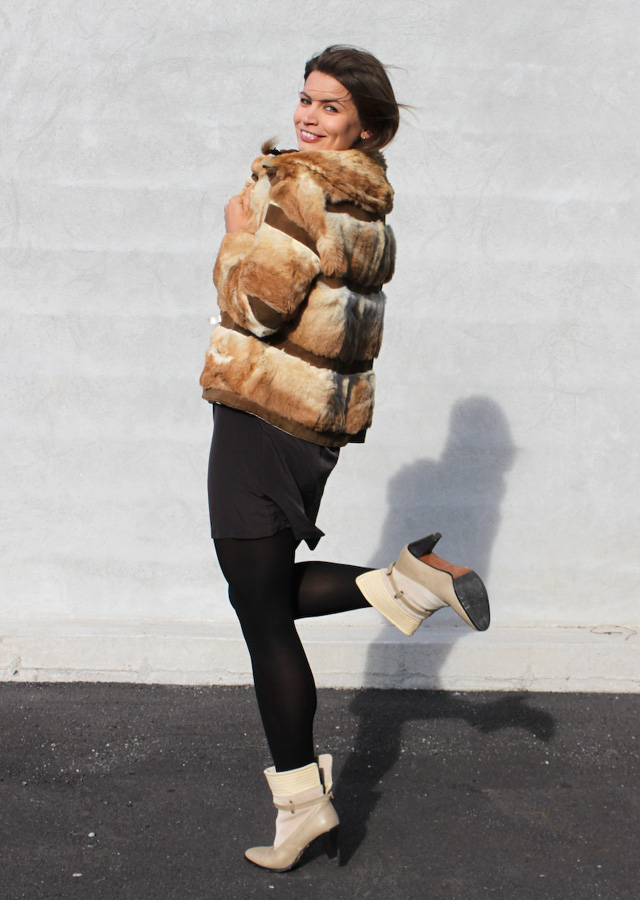 "I love shirt dresses, they fit my body really well and they'll never go out of style. This one is from H&M. The shoes are from Pjux, a really great sustainable shoe company from Denmark. The fur coat is vintage, I bought it at a Salvation Army in Sweden over 10 years ago. I still love it. I would never buy anything new made from fur, but I think vintage is OK. The belt is also really old, rescued from my sister's closet, she wore it when she was in 5th grade or something like that."