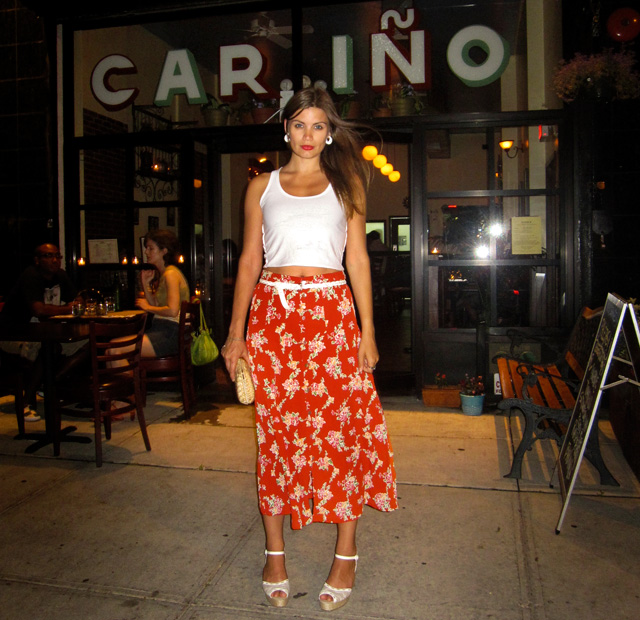 Igår kväll tog jag lite inspiration från alla latinos i mitt nya hood och dressade up kjolen jag fyndade second hand på Stockholms Stadsmission förra veckan med ett gammalt H&M skärp. Hittade ett gammalt kort linne med pirattryck från Kookaï och vände det helt enkelt ut och in — vips, nytt plagg!
/// ut-och-in-vänt linne från Kookaï, kjol second hand (från Stockholms Stadmission), skärp från H&M, klackar från Kenzie, allt annat vintage ///
TRANSLATION:
Last night I took some inspiration from the latinos in my new hood and dressed up the skirt I found at second hand store Stockholms Stadsmission last week with an old H&M belt. Found an old short tank top with a pirate print from Kookaï and decided to simply turn in inside out — boom, new garment!
/// inside-out tank from Kookaï, skirt second hand (from Stockholms Stadsmission), belt from H&M, wedges from Kenzie, everything else vintage ///