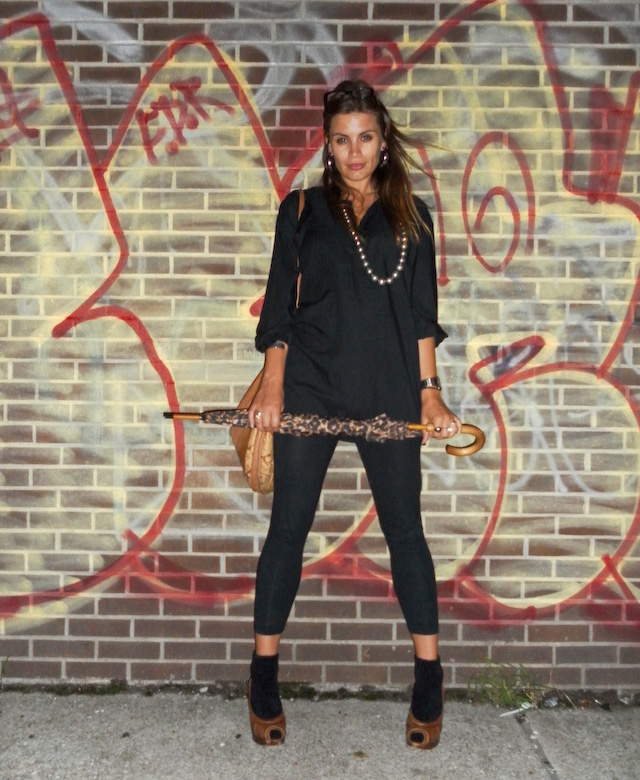 Det har regnat som attan här i New York ett par dagar. Igår var det till och med första dagen på flera månader som jag frös på kvällen. Hade nästan glömt hur det känns. Vi orkade inte handla mat utan käkade mysmiddag på Marlow & Sons istället. Perfa.
/// skjorta, väska & halsband second hand, tights American Apparel, örhängen Indiska, fluffiga strumpor från en fotografering, platåskor Frye, leopardparaply Target ///
TRANSLATION:
It's been raining like crazy here in New York for a few days. Yesterday was even the first day in months that I was actually cold at night. Had almost forgotten what that feels like. We were too lazy to go grocery shopping and went out for a nice cozy dinner at Marlow & Sons. Perfect.
/// shirt, bag & necklace second hand, tights American Apparel, earrings Indiska, fluffy socks from a photo shoot, wedge heels Frye, leopard umbrella Target ///