The planet is hot, yes. But guess what? Activism is even hotter! 10/10/10 was a big Global Work Party, organized by awesome non-profit 350.org. Read my Goodlifer post about it here.
In Port Elizabeth, South Africa, African Penguins, rehabilitated victims of oil pollution, are released back into the sea in front of hundreds of participants. So adorable!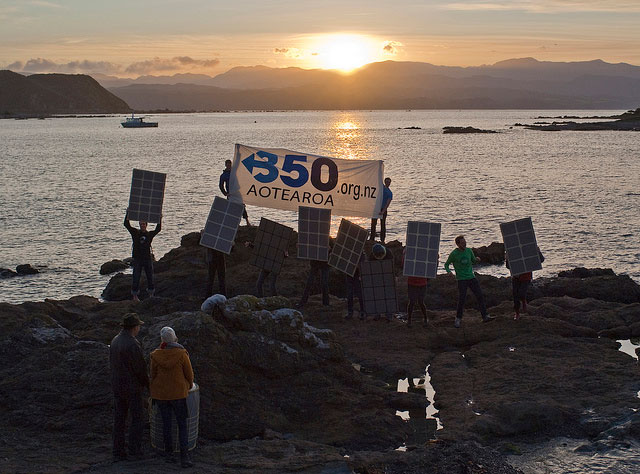 In Wellington, New Zealand, community members performed a "Solar Panel Boogie" at sunrise.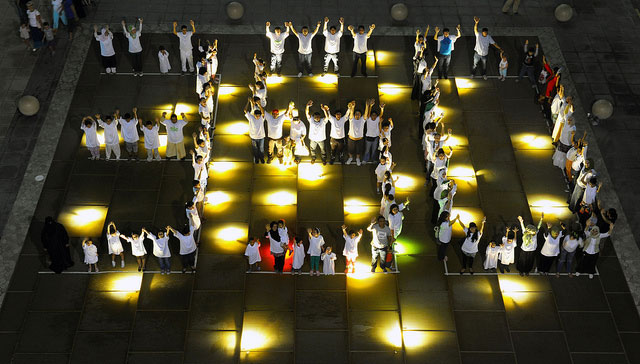 In Sharjah, United Arab Emirates, participants in a climate festival formed a giant '350.'
In Oslo, Norway, activists relax outside the famous new Opera House in Oslo after a bike race around the city.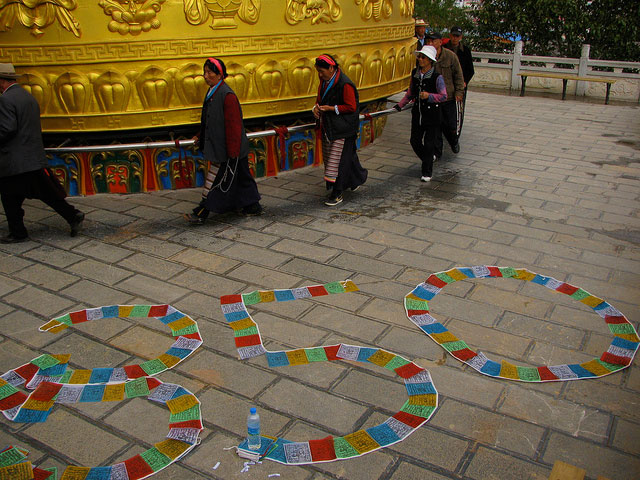 In Shangri-La, China, concerned citizens gathered at the temple to promote the spiritual connection to preserving the earth, its climate and its people, and spelled out '350' in prayer flags.
In Baku, Azerbaijan, kids broke out the power drills to promote solar power as a solution to climate change. Kids with power drills! Hells yeah!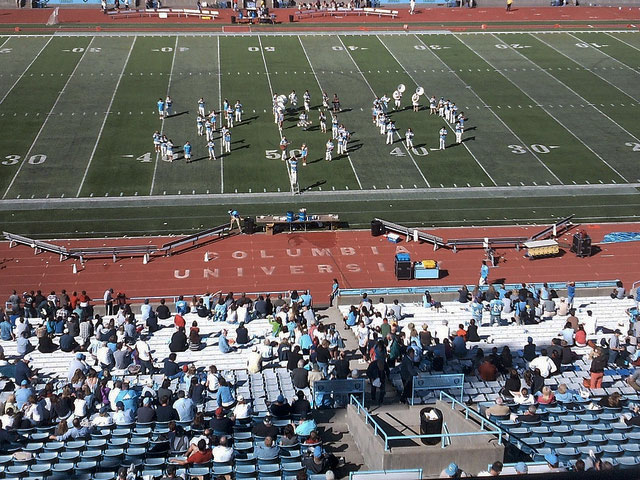 In New York City, The Columbia University Marching Band forms a '350' on the field.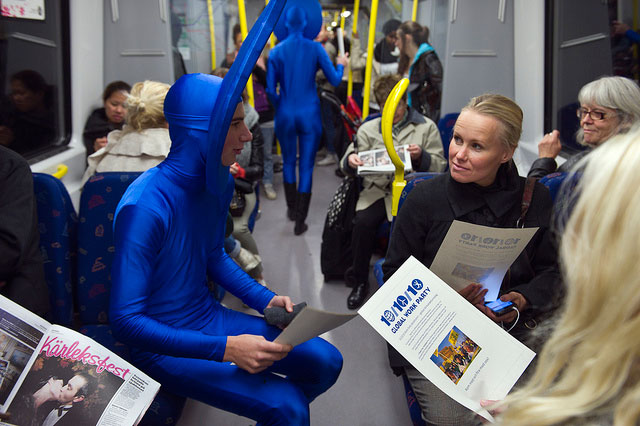 And Swedes will not be outdone! In Stockholm, activists dressed up in sun, wind and water costumes thanked people in the subway for choosing public transport and invited them to participate in the other activities taking place at Sergels Torg, the central square.