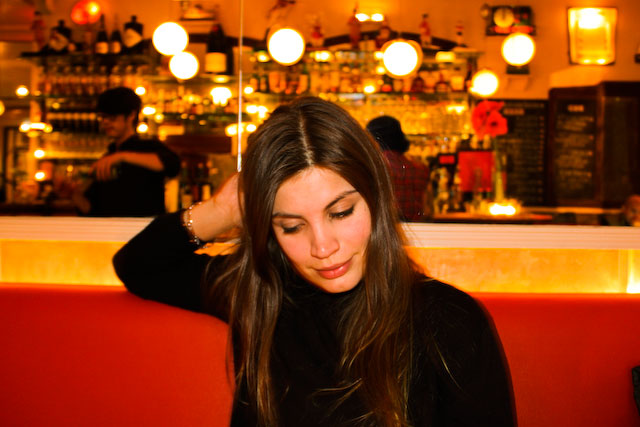 On a cold night, there's nothing better than a cozy dinner in a dimly lit restaurant.
I think it's nice to try and go out for a romantic dinner at least once a week.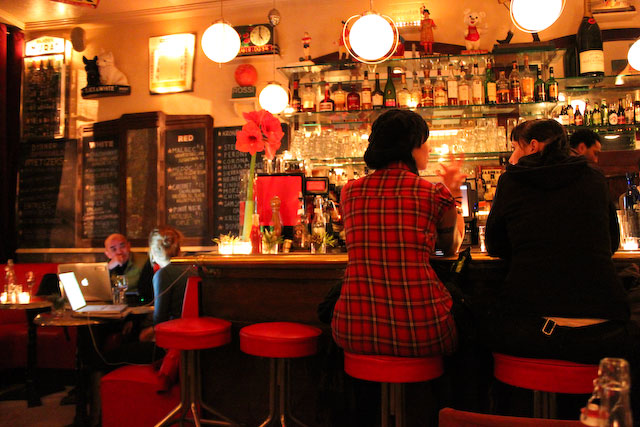 This time, we chose cute French place Juliette. I love all the red accents in the interior. This girl in the bar fit in very well.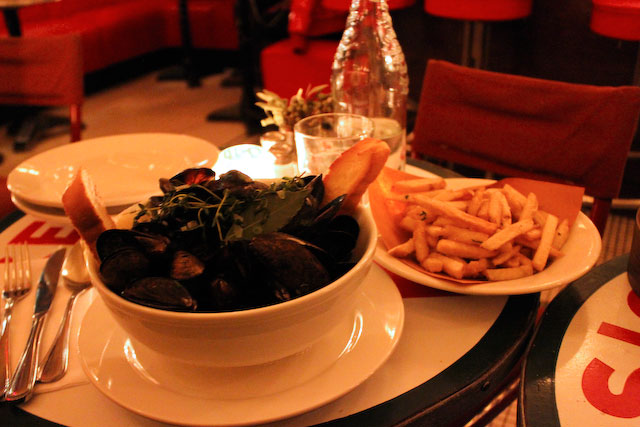 I was seriously craving moules frites and these were very satisfying but definitely not as good as the ones at my fave French place Bar Tabac.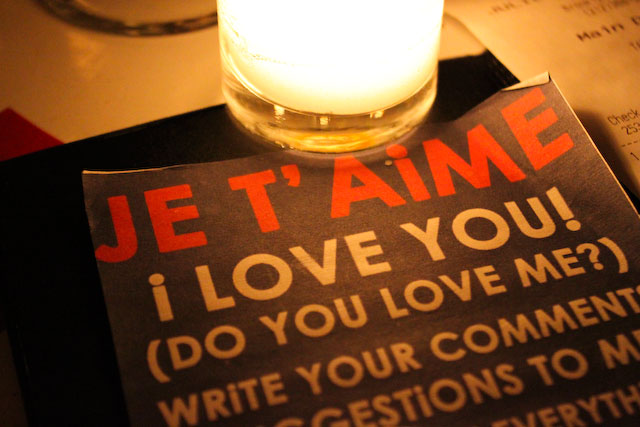 I love when they stick cute little notes in with your bill. Kind of makes you feel better about paying.
All wined and dined, we walked home slowly in the cold night, stopping by a party for a friend who had finished the marathon earlier in the day. Perfect Sunday date night.