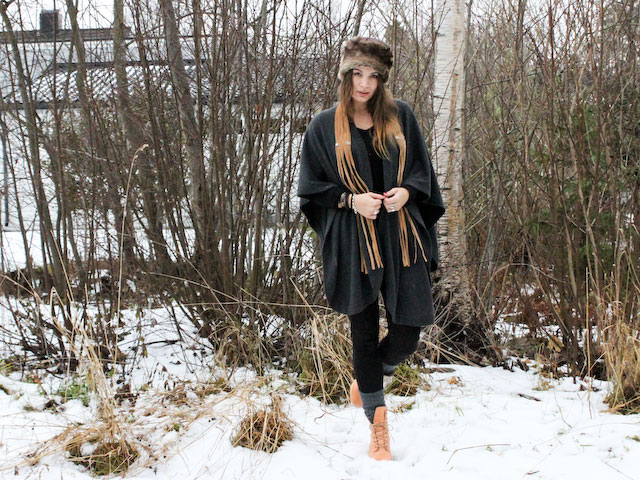 I bought this faux fur hat right before I left Stockholm. I like that it's funky and elegant at the same time, and kind of woodland creaturesque. The price was right too, 199 SEK (about $28).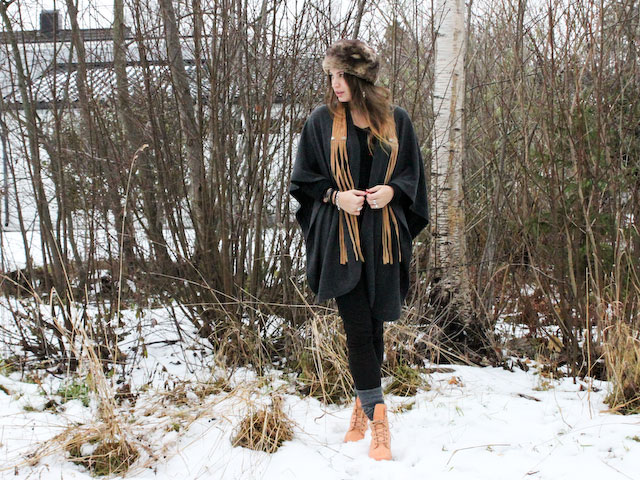 Right after these photos were taken it started snowing. It didn't stop until 20 or so hours later. It looks magical right now — a true winter wonderland.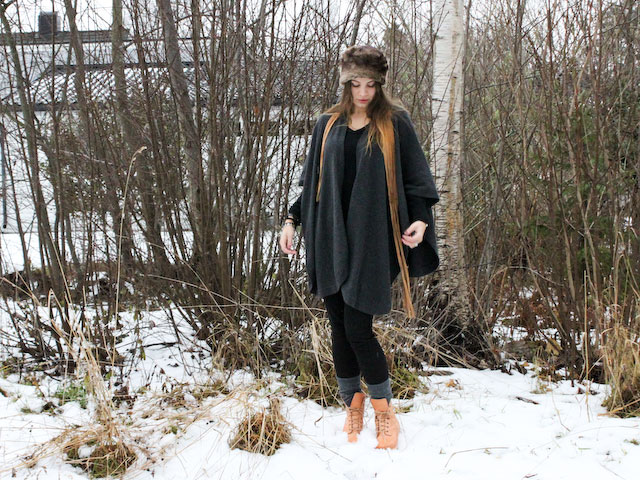 /// cashmere poncho, gift / belt (worn as scarf), Beacon's Closet / cashmere sweater, Uniqlo / pants, Urban Outfitters / socks, H&M / faux fur hat, åhléns / shoes, Swedish Hasbeens ///
P.S. Happy Birthday, Mamma! I Love You.