I stayed in bed until 1:30 yesterday, reading the paper and having my morning coffee — so nice!
Then I went for a run, across the Williamsburg Bridge and back. It's an OK run, but I do miss my Prospect Park route very much — there were more trees and less cars.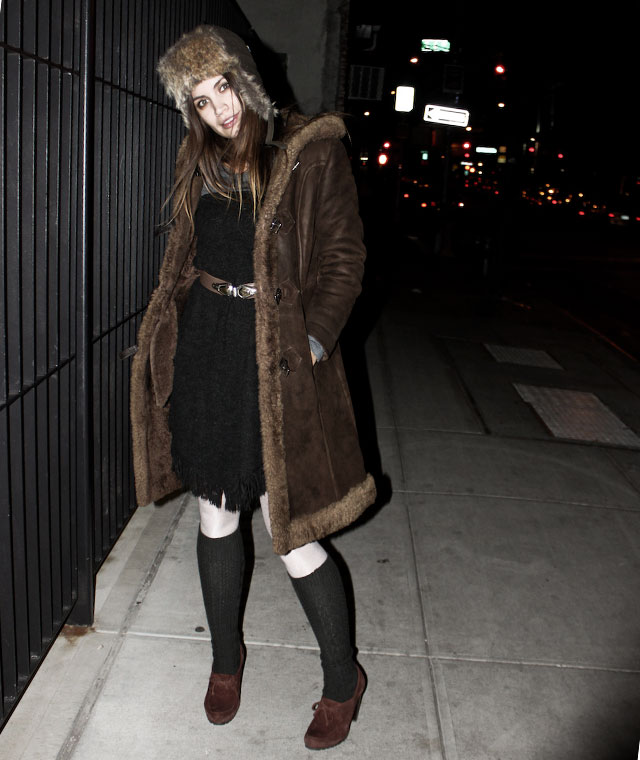 I did not do any laundry, vacuuming or other domestic activity that was actually needed. Instead I went out to meet some friends for pre-holiday drinks on the LES.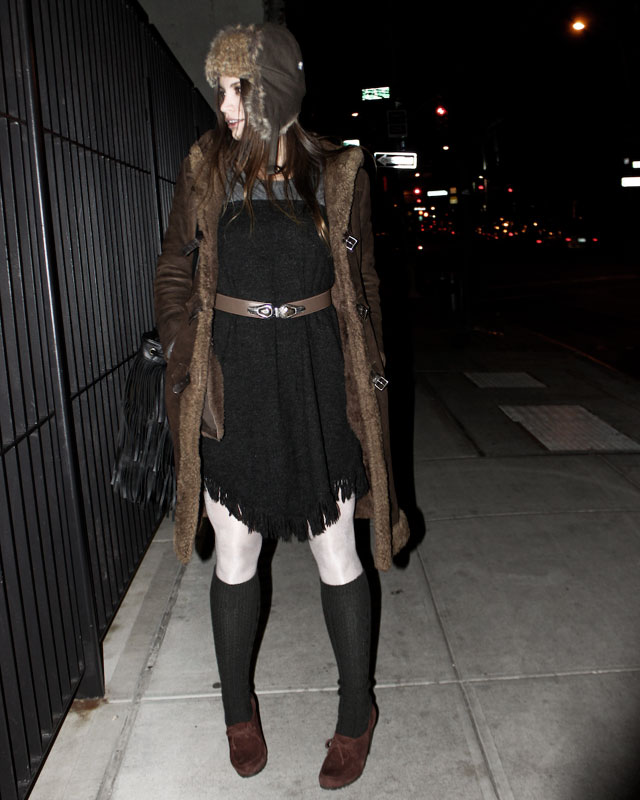 I wore my vintage faux-shearling jacket — one of my all-time favorite vintage finds — for the first time this year. My grandmother bought it for me for 75 SEK (about $11) when we were out Salvation Army-shopping a few years ago. Score!
/// faux-shearling coat, Salvation Army / faux-fur hat, Fjällräven / tee, H&M / skirt (worn as dress), 12-year-old H&M / belt, vintage / stockings, American Apparel / socks, gift / faux-leather fringe bag, Lindex / shoes, Vince Camuto ///