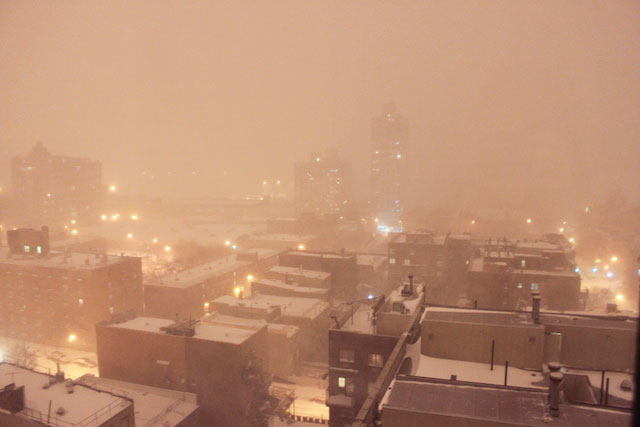 I usually see the East River, Williamsburg Bridge and Manhattan skyline from my windows. Not so much on Sunday night.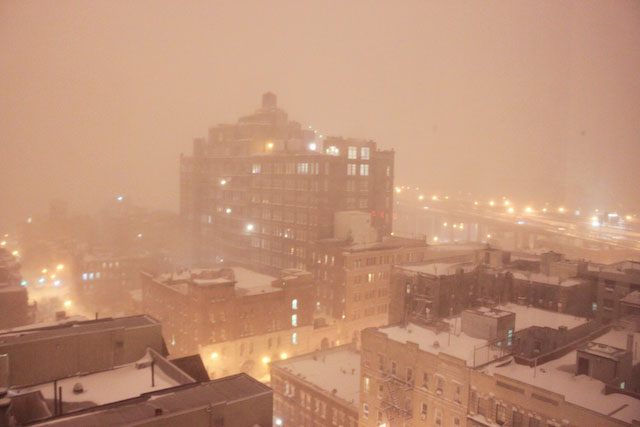 It was kind of scary actually, felt a bit like being in a fish tank.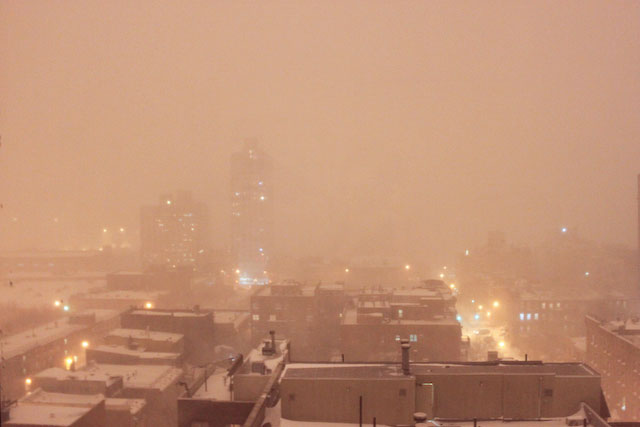 It's easy to see why flights had to be cancelled. We're pretty powerless against Mother Nature…
The view the next morning was gorgeous. Photos to come.