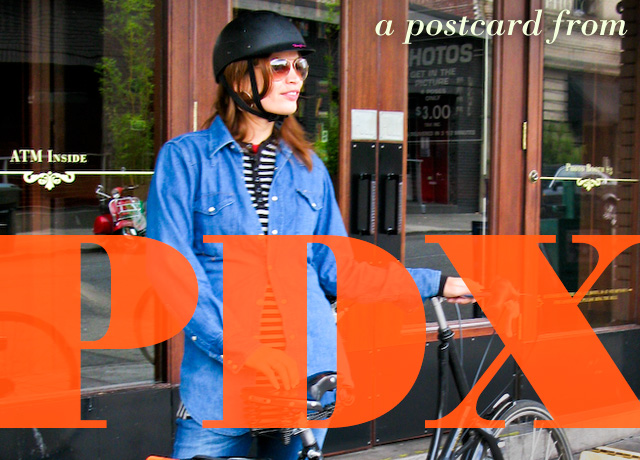 The postcards from the past continues, this one from Portland, in August 08. I had shorter hair and a definite thing for denim and stripes.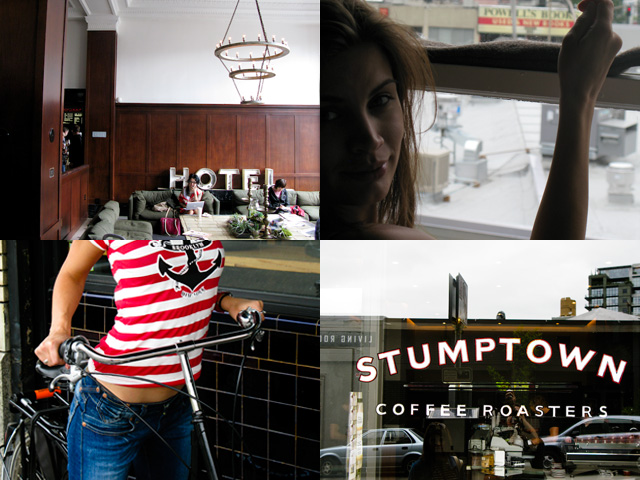 We stayed at The Ace Hotel, which is close to the Pearl District and has a Stumptown Coffee next door. Three things I love: Portland, The Ace and Stumptown Coffee! Our room had a view of indie bookstore Powell's books, and there were awesome matching Jörg & Olif bikes to borrow, which we did. Every day.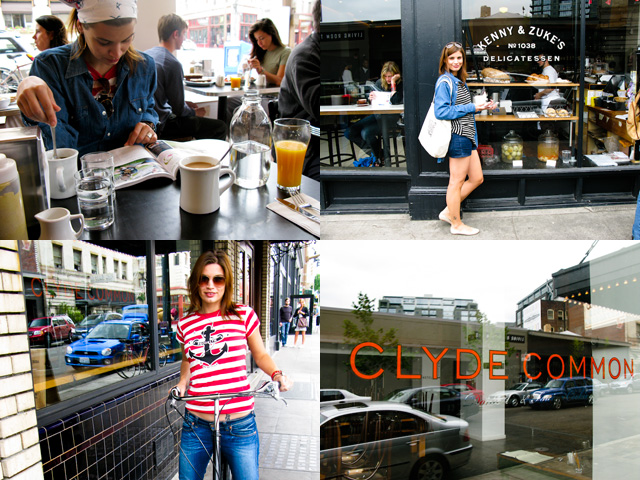 Breakfast next door to the Ace, at Kenny & Zuke's, followed by more bike riding over the steel bridges and dinner at Clyde Common, on the other side of the hotel entrance. Really, we could have stayed on that one street the whole time.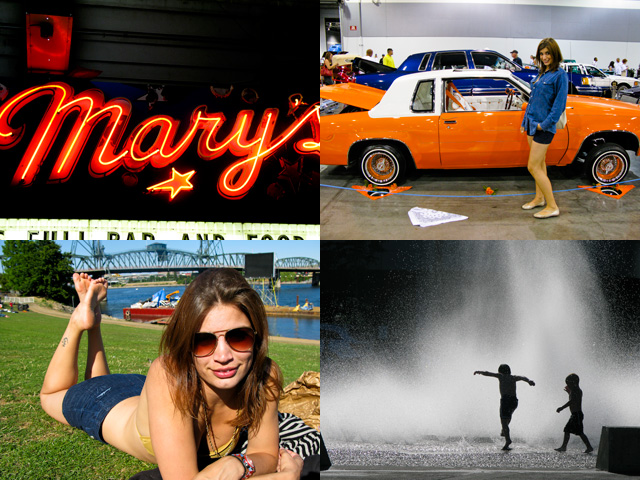 It was late summer and still hot. To follow that theme we went to a hot rod show (where paisley scarves were banned) to ogle some shiny, brightly colored cars and passed by classic Mary's strip club every night on our way home.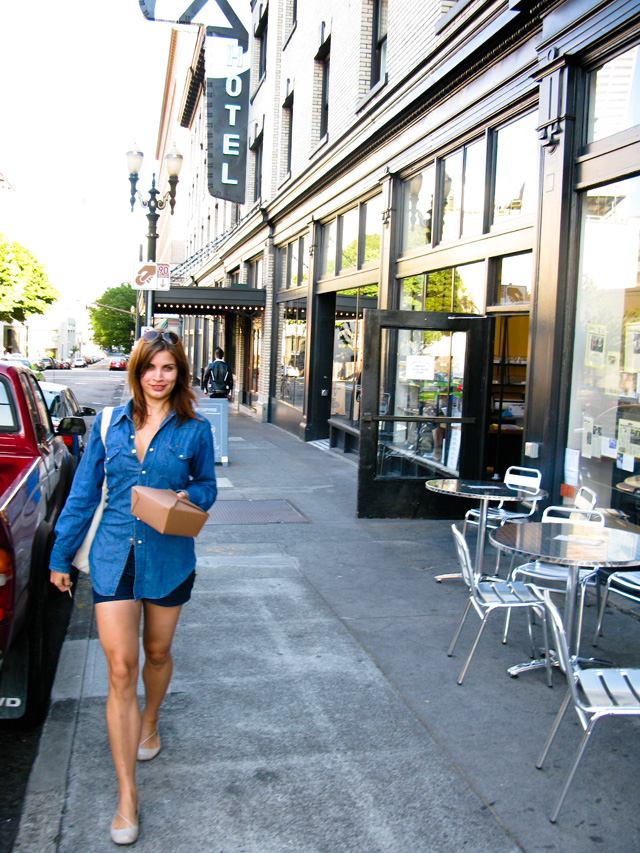 We also visited Nike's headquarters (where we were tempted to park in Michael Jordan's assigned spot, got to peek into the top secret innovation kitchen and shopped til we dropped at the company store), drove in circles on a mountain going to visit friends (thanks GPS), and scored some thrifty finds. I think there were pineapple drinks somewhere in there too. Before heading to the airport, we had one final lunch at Clyde Common, and took a box of their to-die-for spiced popcorn to go.