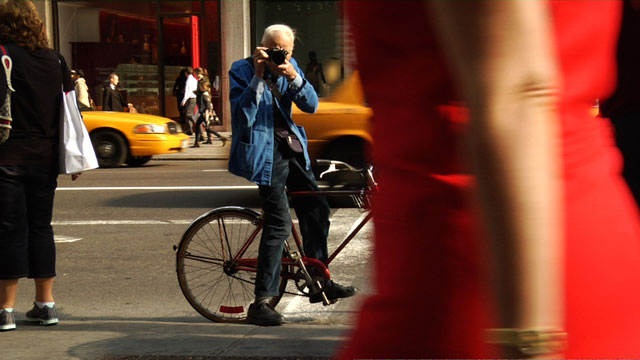 Before The Sartorialist, Tommy Ton, Street Pepper and all the others there was Bill Cunningham, who basically invented the form of observational fashion journalism that we see so much of today. Any time you see Bill in his bright blue jacket you know you are at a good party. "We all get dressed for Bill," says Vogue's Anna Wintour.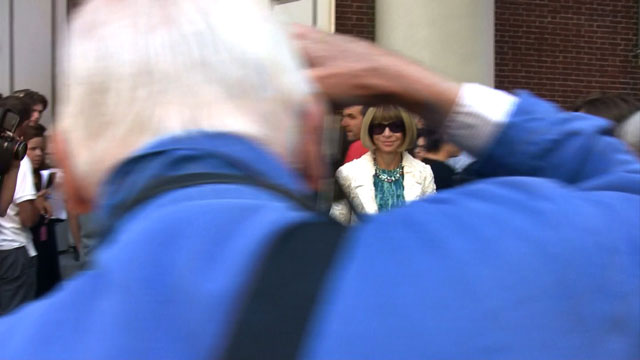 Bill Cunningham New York is an 88-minute documentary on streetstyle pioneer and 81-year-old New York Times photographer Bill Cunningham is set to hit the theaters on March 16. The trailer is a must-watch.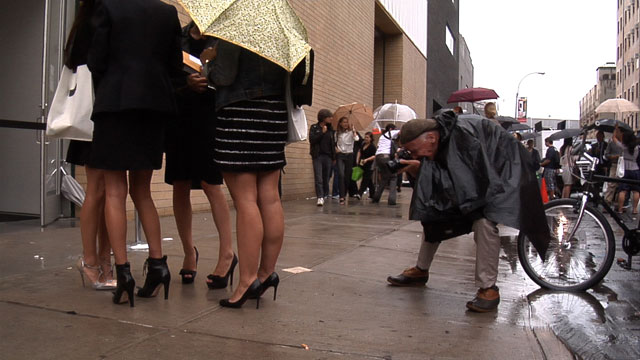 This paragraph, from the film's website, pretty much sums it all up:
For decades, this Schwinn-riding cultural anthropologist has been obsessively and inventively chronicling fashion trends and high society charity soirées for the Times Style section in his columns "On the Street" and "Evening Hours." Documenting uptown fixtures (Wintour, Tom Wolfe, Brooke Astor, David Rockefeller—who all appear in the film out of their love for Bill), downtown eccentrics and everyone in between, Cunningham's enormous body of work is more reliable than any catwalk as an expression of time, place and individual flair. In turn, Bill Cunningham New York is a delicate, funny and often poignant portrait of a dedicated artist whose only wealth is his own humanity and unassuming grace.