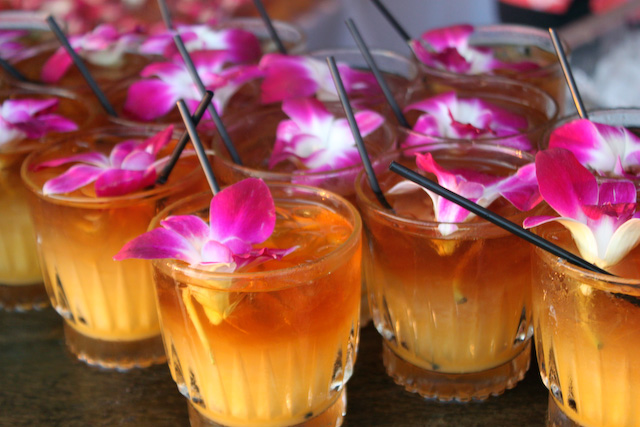 At most of the parties I attended in Hawaii, mai tais were served in abundance. The drink, made from rum, Curaçao liqueur, and lime juice—certainly looks very nice with a pink orchid on top.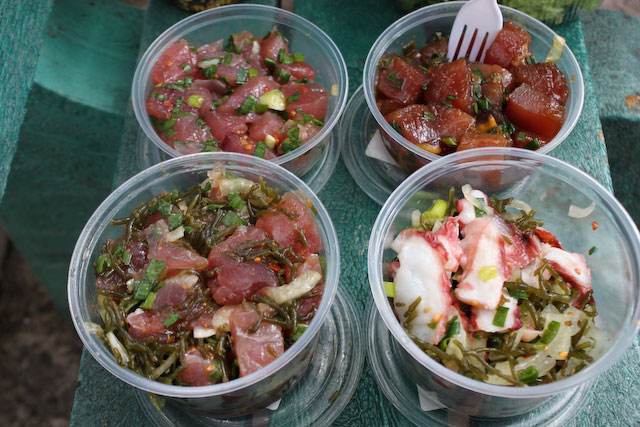 The best thing in the way of food, hands down, is the poke. There are tiny little shops that sell nothing but dozens of varieties of this cold, raw seafood specialty. The best one is made from fresh tuna (ahi) but there are lot of other yummy varieties, like octopus, for those of you're trying to avoid eating too much mercury (which we all should).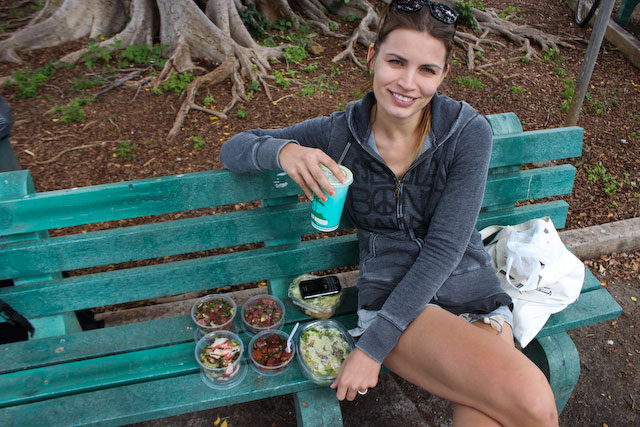 Hawaiians like their food greasy and in big portions—something a health-conscious vegetarian like myself might have a hard time with. By my third or fourth day there I was frantically googling health food stores where I could find a nice organic salad bar and some green juice. I had to walk 40 minutes to get there, but then almost cried from happiness when I exited Down to Earth Foods with a green salad, a wheatgrass shot and two green juices (had to get one for later too!)
It's amazing how spoiled we get about food in NYC, everything is available whenever we want it.