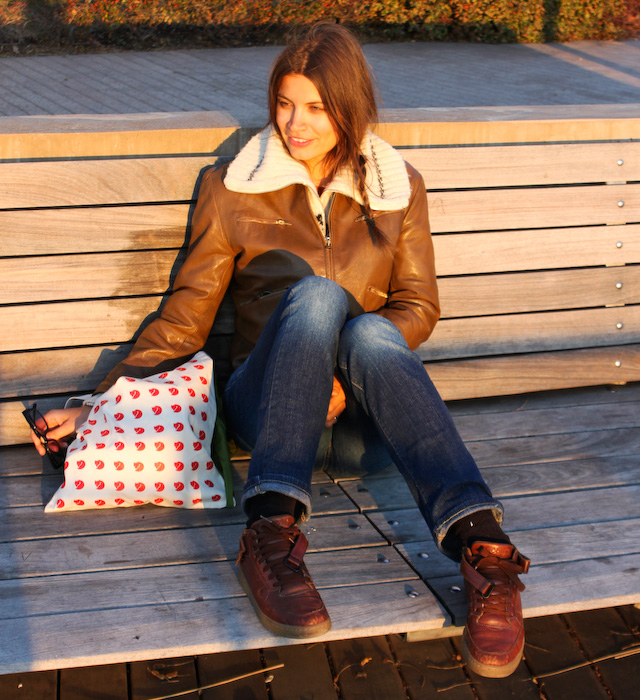 This Saturday offered some really nice early-spring weather, hopefully an indicator of what is soon (!) to come. I had a particular spring in my step because of these Lacoste leather sneakers that I scored at a clothing swap this week. Fits me like a glove.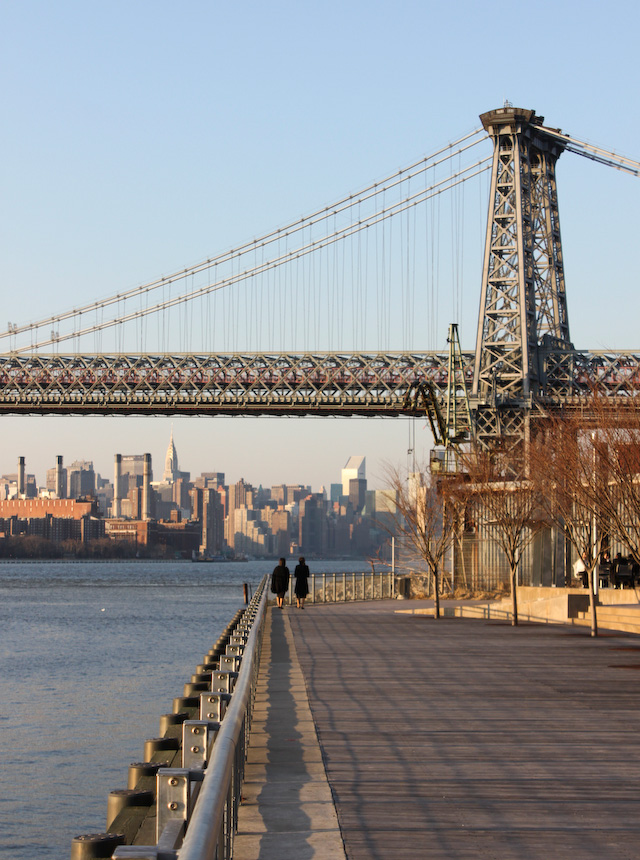 A few blocks down from my house, there is a really nice riverside park that very few people seem to know about.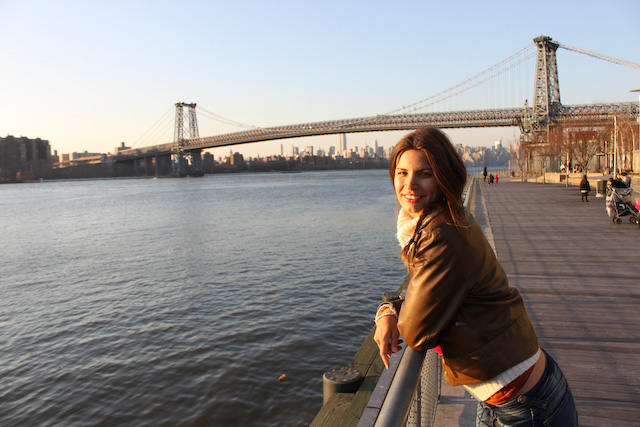 We stayed until the sun started coming down above downtown Manhattan and the chill set in once again.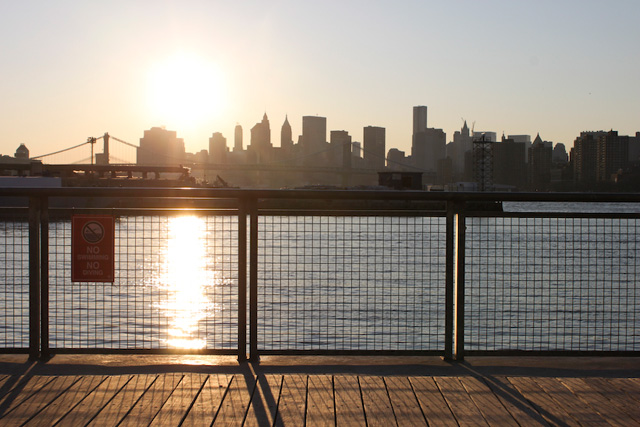 /// leather jacket, family heirloom / zip-up sweater, Free People / jeans, Levi's / tote bag, Fjällräven / leather sneakers, Lacoste, from a clothing swap ///