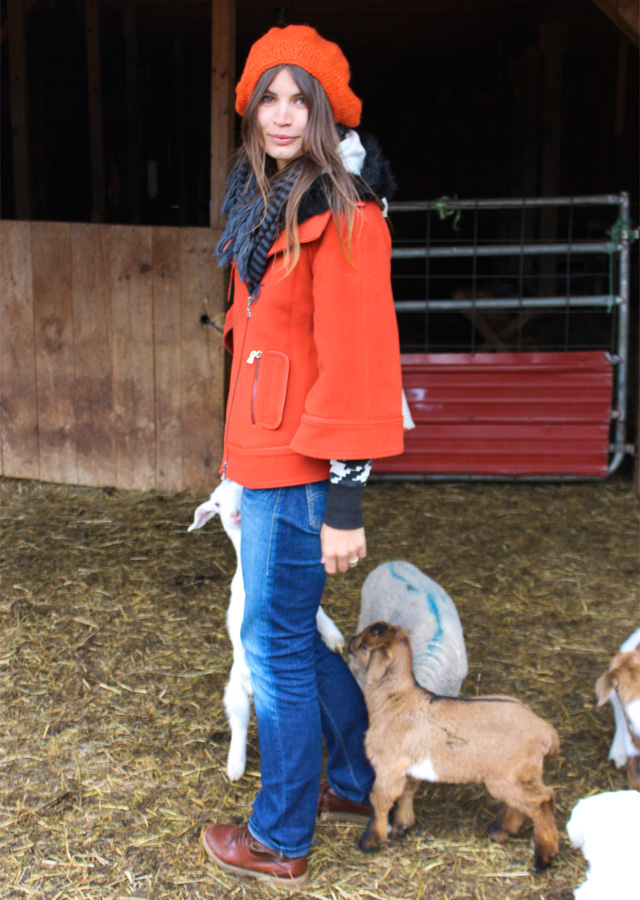 Last weekend, I spent some time with my new goat buddies Upstate. Only a week old, they were very curious, and tried to take a bite out of everything in sight (including me).
The older ones just kind of observed.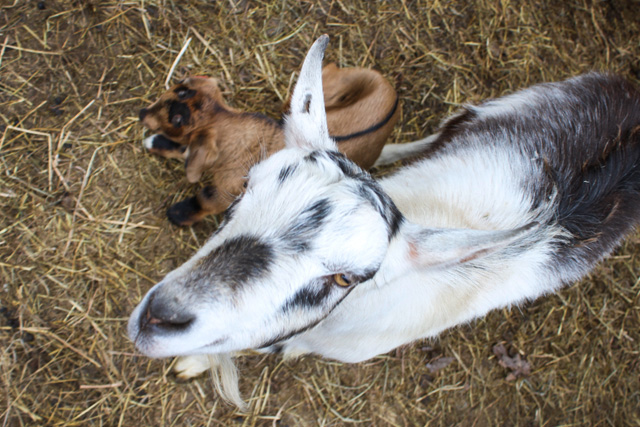 Except this one, who kept trying to eat my camera strap.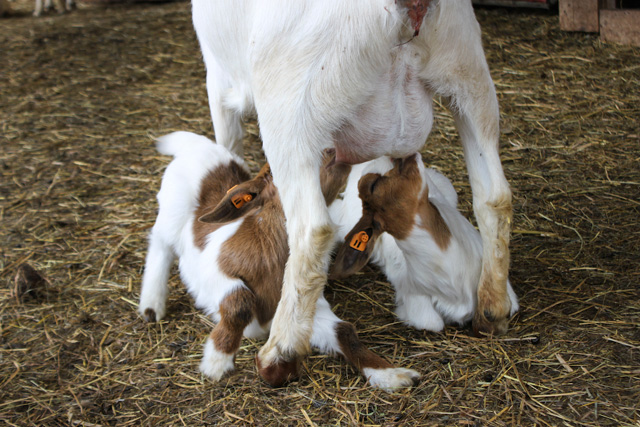 Some goat babies were nursing their mamas.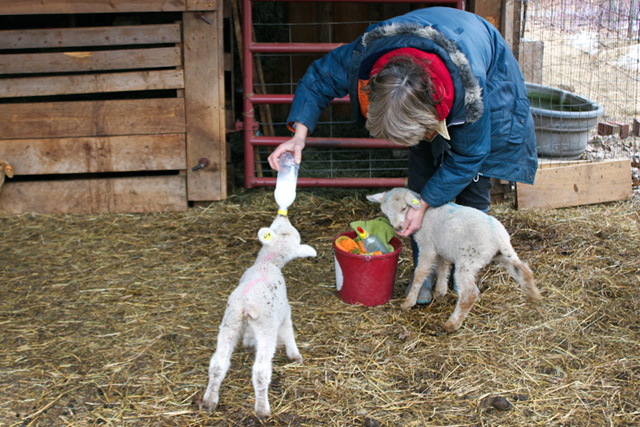 Others had to be fed using baby bottles, since there had been so many of them in the litter.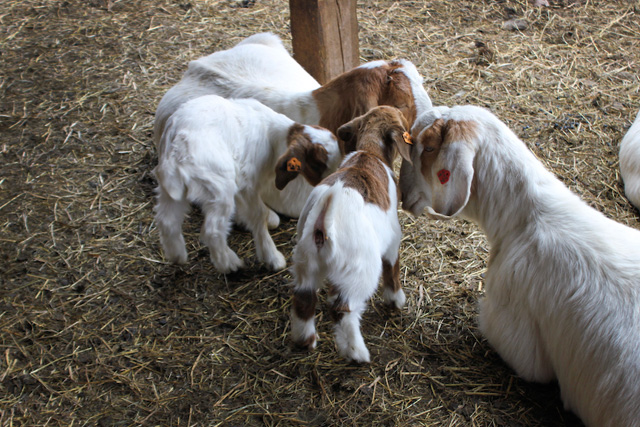 The goats were so cute and cuddly.
Ans they also had a donkey friend.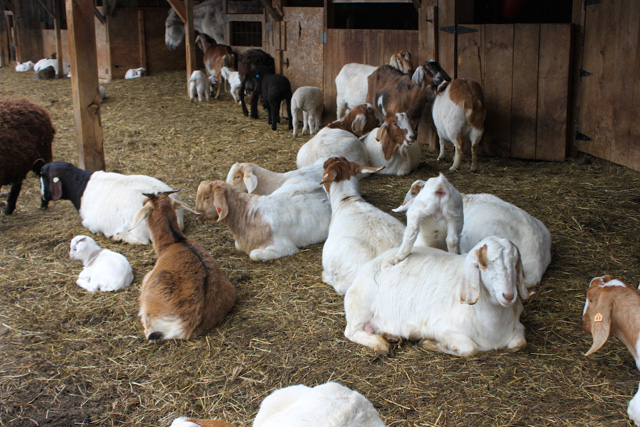 All the goats—and there were a lot of them—seemed very happy. They also managed to somehow untie all our shoe laces.
After the goats were all fed and happy, we went to visit the chickens.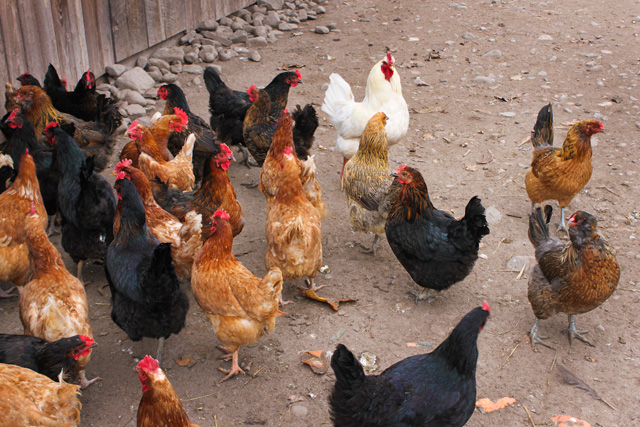 There were a lot of them too.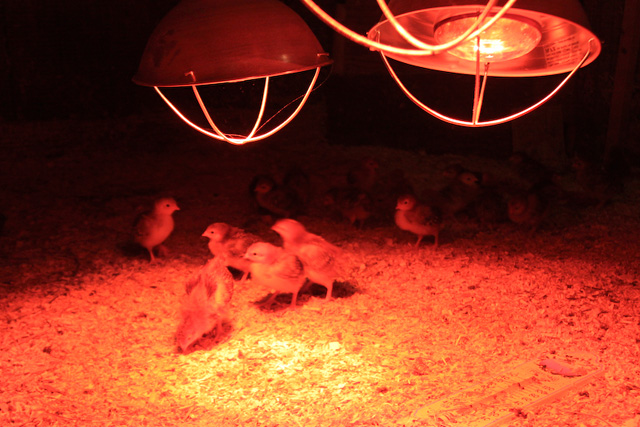 Inside the barn, under a heat lamp, were some really cute baby chicks, soon to join their friends outside. They just have to get a bit bigger and more tolerant of the cold first.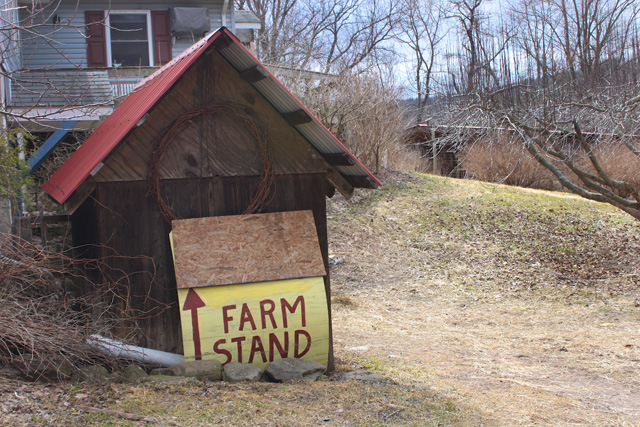 This was, without a doubt, the best little farm stand in Callicoon, NY.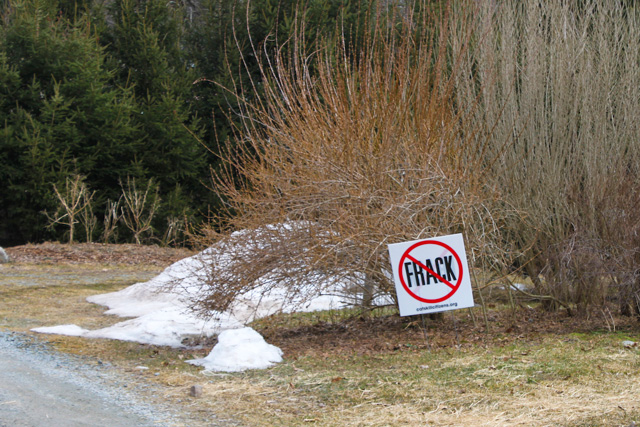 It's crazy to think this may all be gone if they allow hydrofracking in Upstate New York. Say NO to fracking!