If you are in the Fells Point neighborhood of Baltimore, a visit to Bertha's Mussels is definitely in order.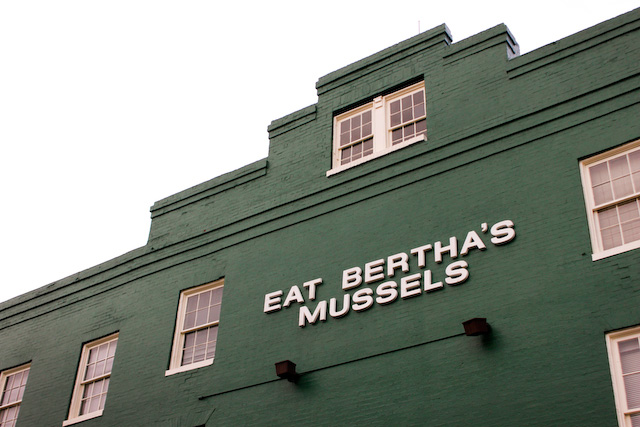 The restaurant/bar was opened by a musician-couple in 1972, when the neighborhood was very different—decrepit and filled with starving artists.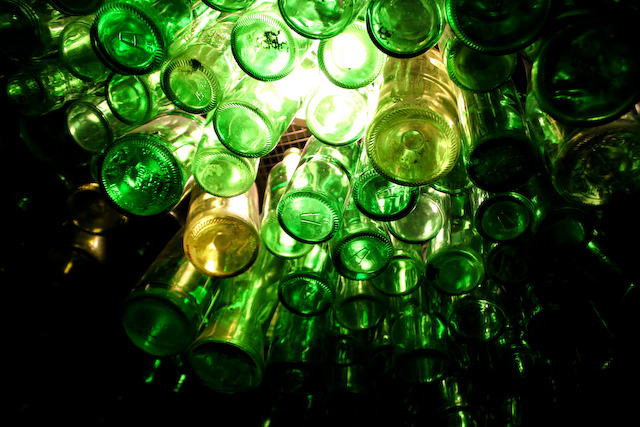 The interior is a funky mix of vintage treasures and repurposed junk, like this beer bottle "chandelier."
Bertha's cult following only increased when they, some years later, introduced an iconic green bumper sticker (which has been spotted on all continents) that says "Eat Bertha's Mussels."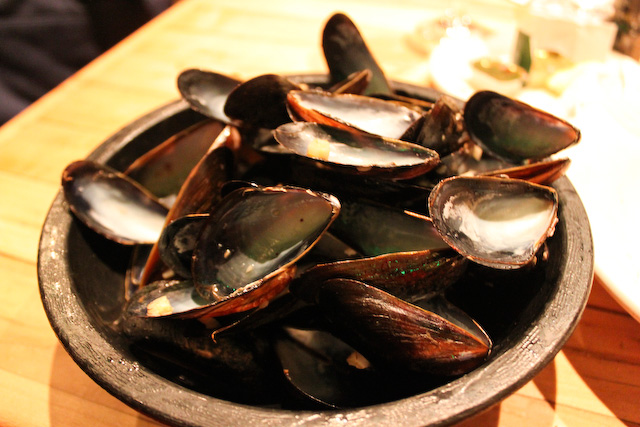 I simply had to oblige.