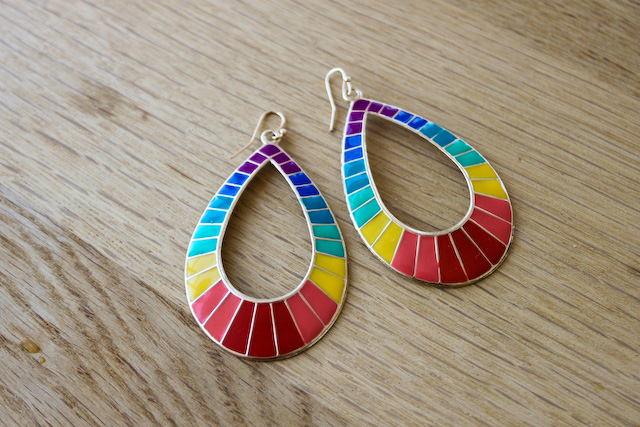 Yesterday was such a nice and sunny day, I felt it was the perfect time to wear my new rainbow earrings for the first time.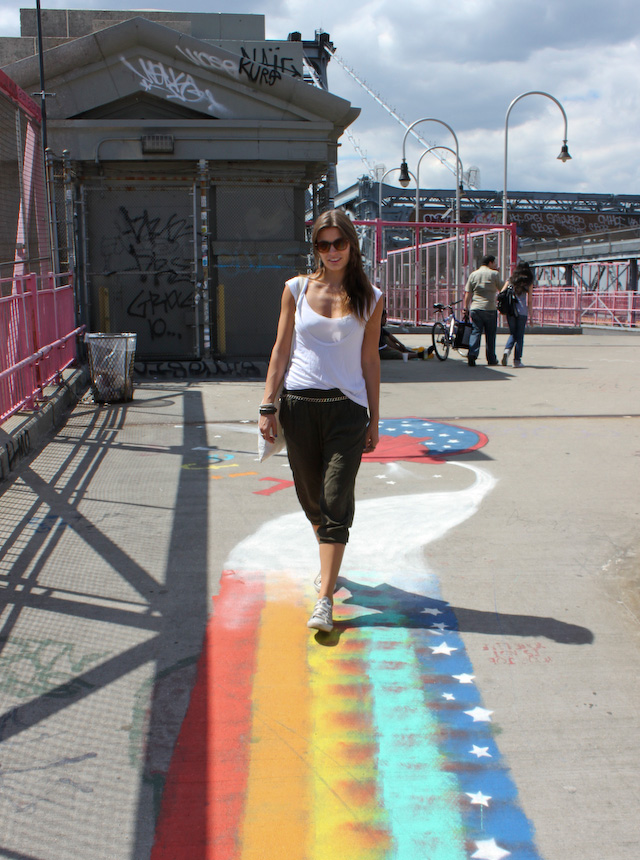 Walking across the Williamsburg Bridge, it became clear that someone else was (or had been) in the same rainbow bright mood.
Rainbows make me happy. Life makes me happy. Time to get out in the sun!