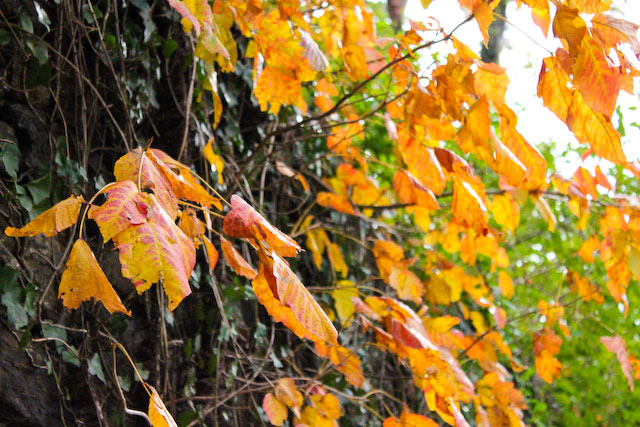 Fall is looking amazing in New York right now. We spent Sunday strolling around Fort Tryon Park.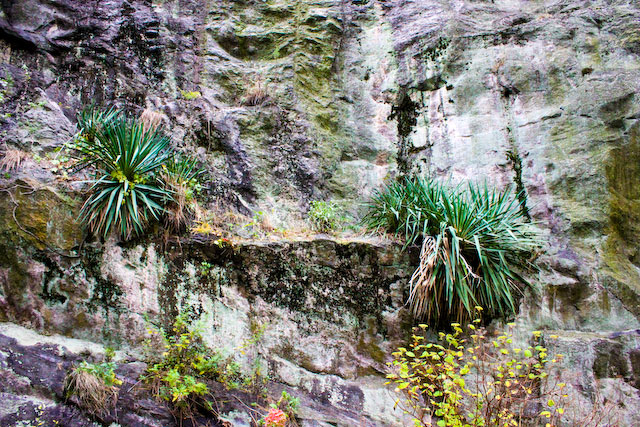 This is the last part of Manhattan where you can get a sense of the way the island looked before the Avenues and skyscrapers took over.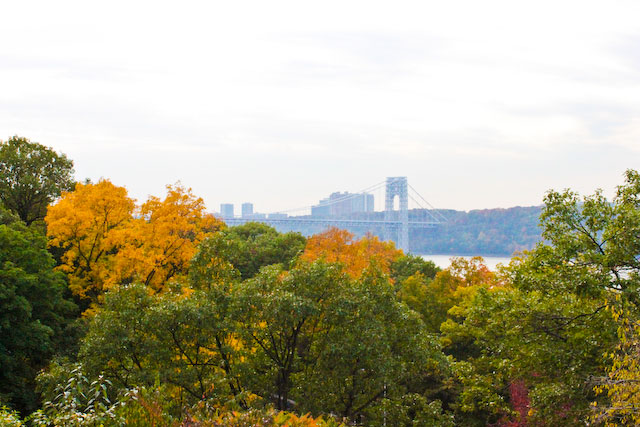 It's way up-uptown, and you get a great view of the George Washington Bridge and the Hudson River.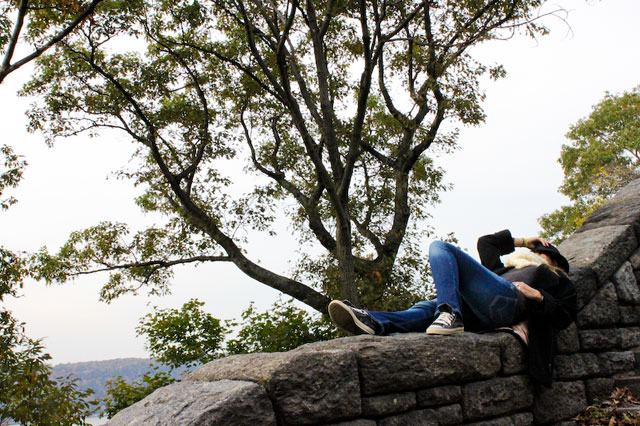 Perfect place for a nap.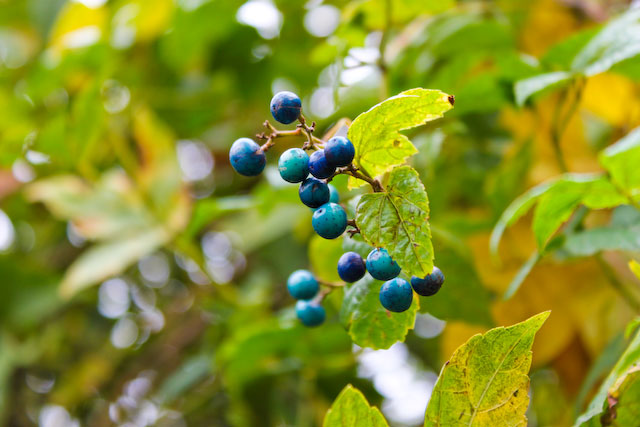 I have no idea what these crazy blue berries are, all I know is they're gorgeous.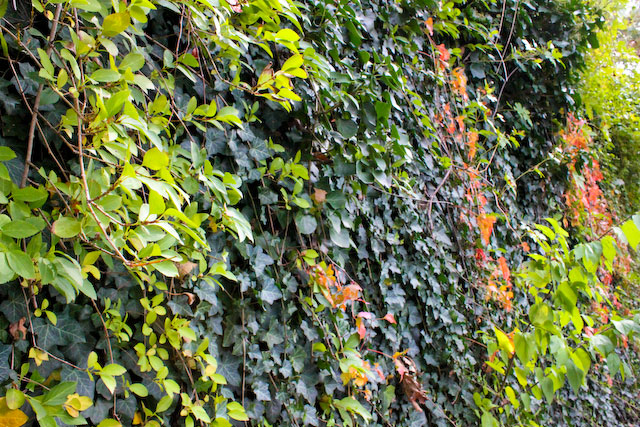 The perfect green wall.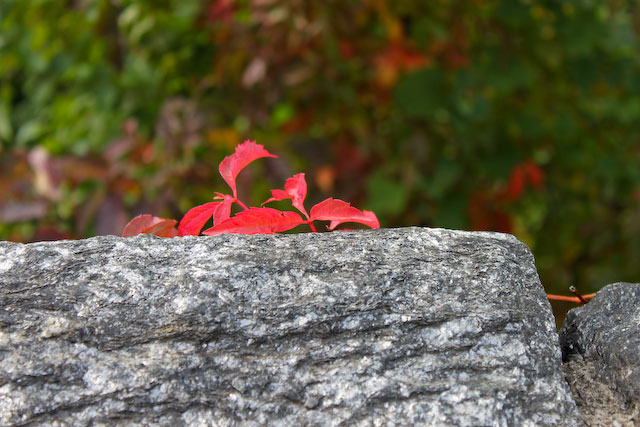 I love the look of red leaves against a stone wall.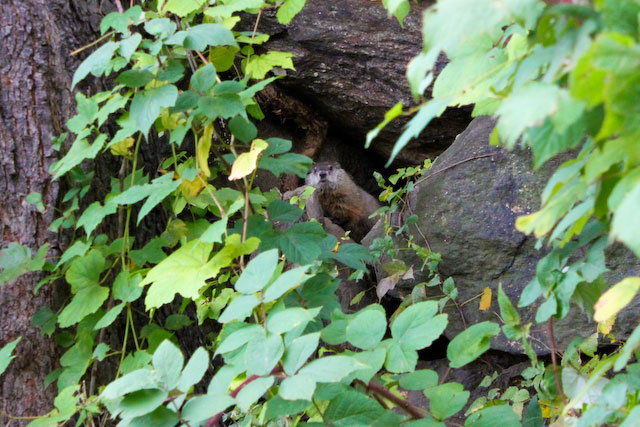 The cutest little beaver. I was watching him for a while and he did not seem scared, or move much at all. Good way to be.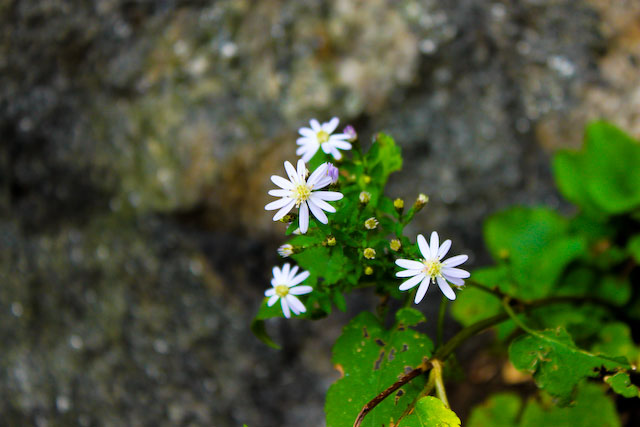 Concrete Flowers.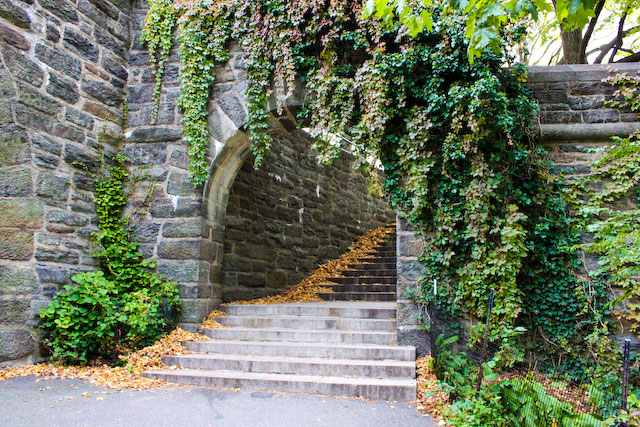 The park is very filmic. How great would this spot be for the final kiss in a movie? We did see a couple about to get married. Love is in the fall air.