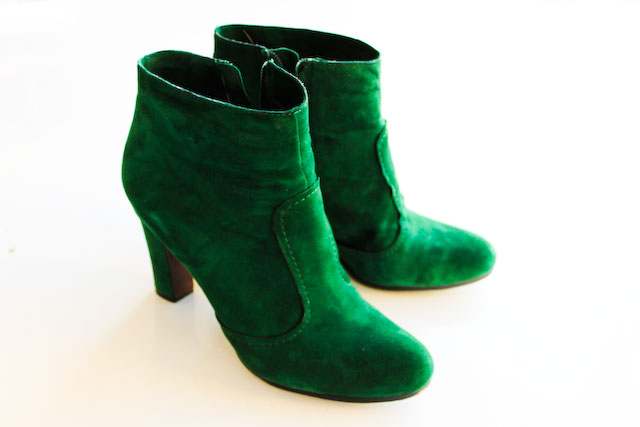 When I saw these green beauties on the shelf it was love at first sight.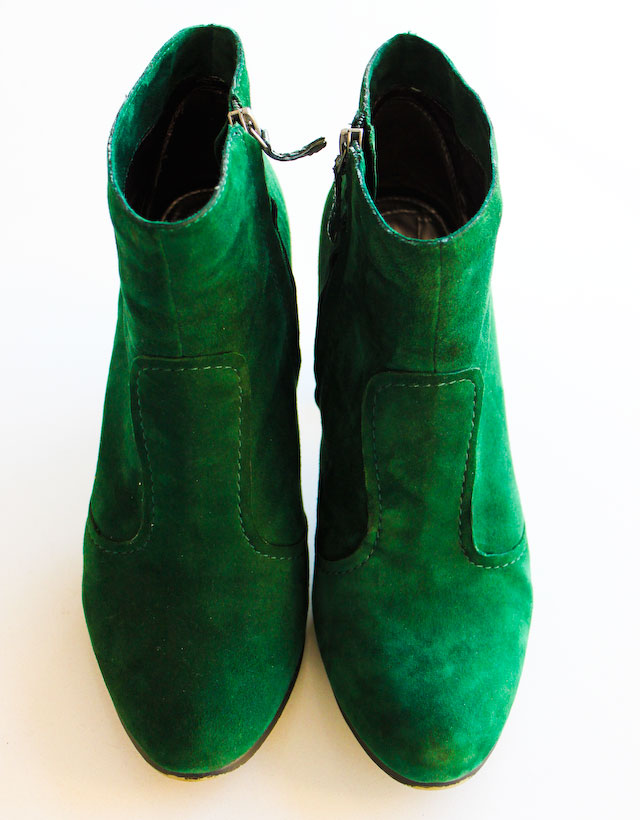 I knew they needed to come home with me and be with me forever.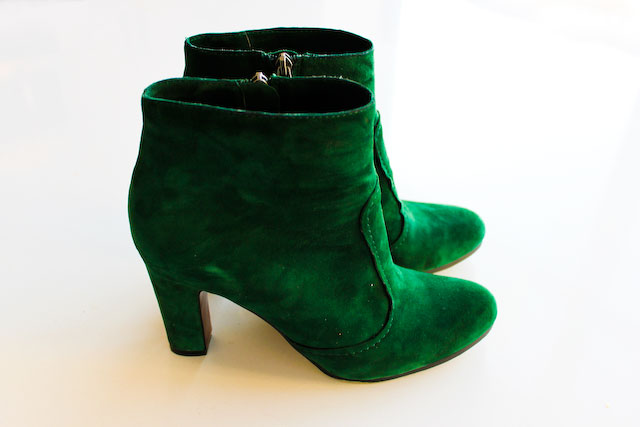 The color is even more amazing in real life.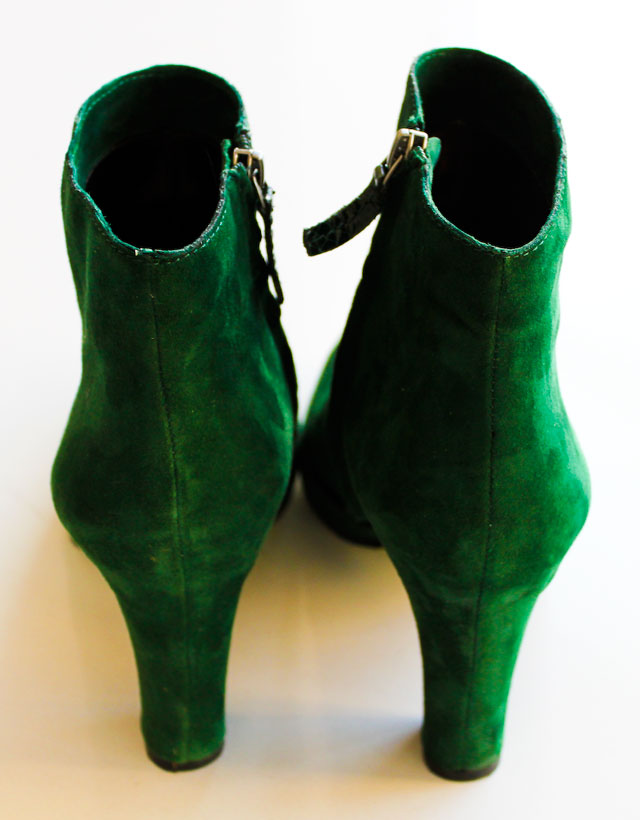 Sam Edelman boots, from Nordstrom Rack in Union Square, $89. Pretty good deal. Probably the only green thing about them, though, is the color. One is allowed the occasional slip, right?