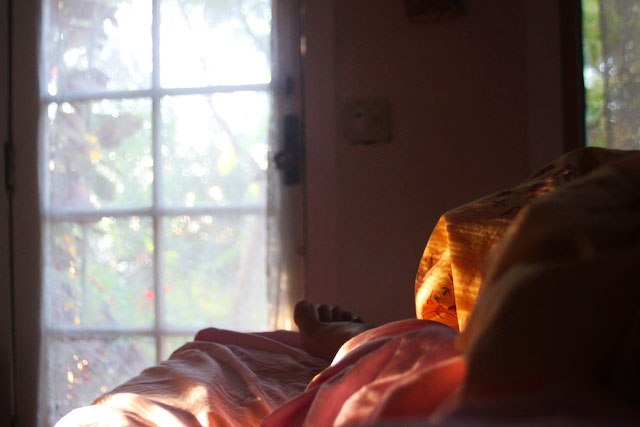 Sunlight streaming through the curtains, I awake to the sounds of the amazing gardens outside. Despite the heatwave that hit L.A. this weekend, the morning air is still cool.
I walk outside the pink house that is my temporary home to smell the flowers, breathe some fresh mountain air and say good morning to the dogs.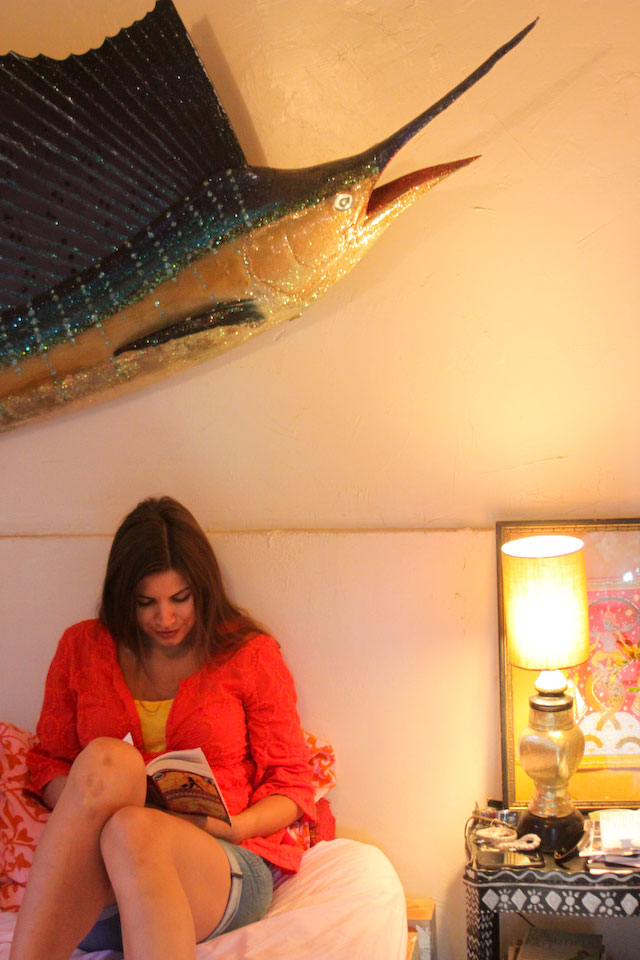 Then, I turn back in for some reading, a great Swedish book about a 100-year-old man who escapes from the old folks home in search of adventure. It's never too late.
The bustle of downtown Los Angeles is far below; tranquility reigns up here in the urban oasis on the hill. Next: Breakfast.