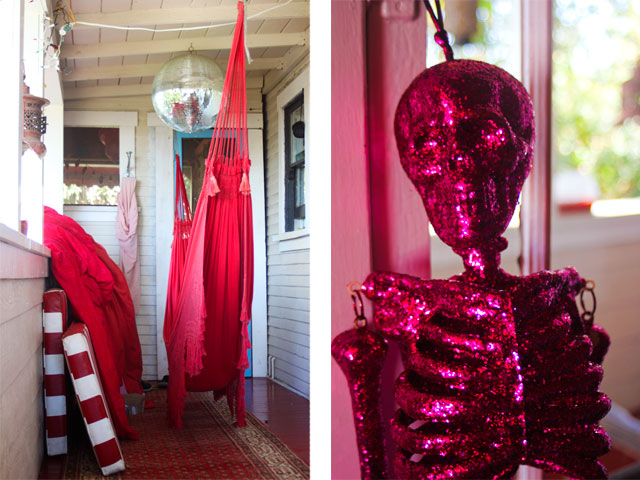 In college I had a German philosophy teacher who always answered the question "How are you?" with "Today is a good day to die." Sounds grim at first, but if you think about it, what better metaphor is there for enjoying life to the fullest each day and leaving nothing undone at the end of it? The purple glitter skeleton made me think of that. The hammock under the disco ball just rubbed it in.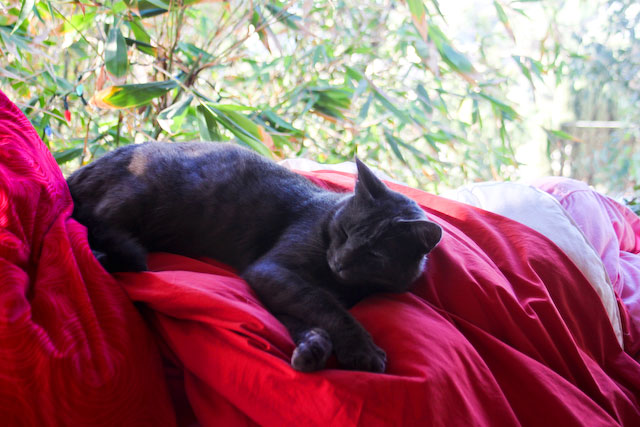 Sometimes I think cats have it all figured out.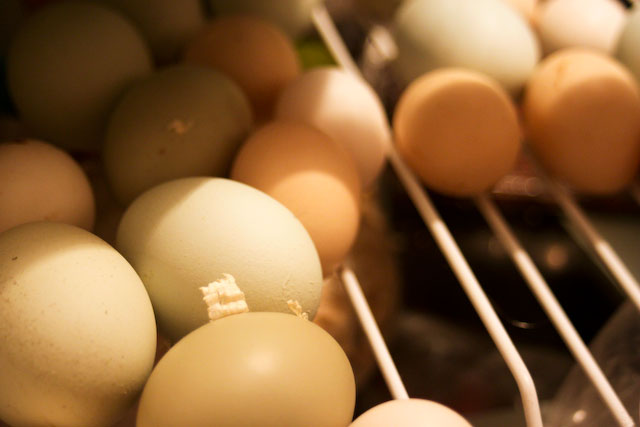 Keeping chickens equals an endless supply of fresh eggs.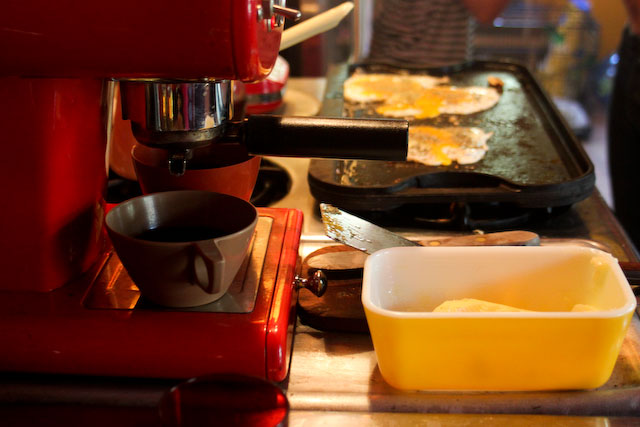 Those eggs taste very nice fried up in butter and accompanied by a hot cup of freshly brewed coffee.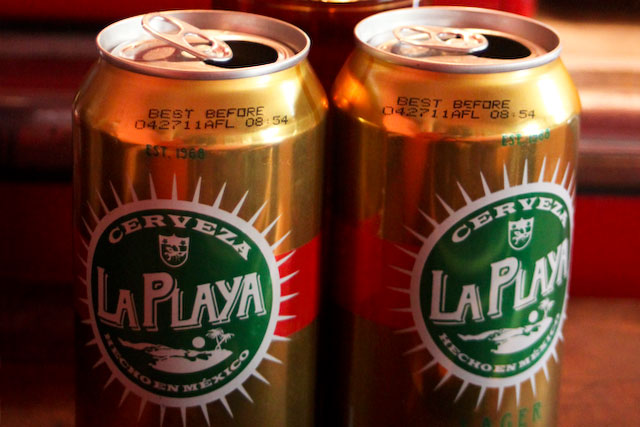 And a breakfast beer… why not?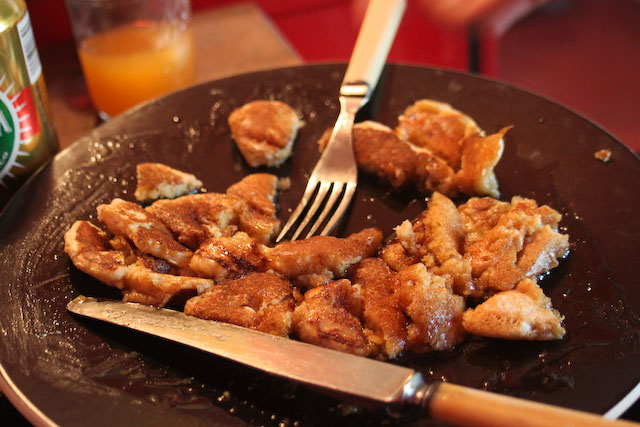 And, finally, yummy pancakes with warm maple syrup to conclude one rocking breakfast. Thanks Ilse & Meeno. You are the best hosts ever.
We're ready for a weekend in the desert.