According to the U.S. National Park Service: Joshua Tree National Park is immense, nearly 800,000 acres, and infinitely variable. It can seem unwelcoming, even brutal during the heat of summer when, in fact, it is delicate and extremely fragile. This is a land shaped by strong winds, sudden torrents of rain, and climatic extremes. Rainfall is sparse and unpredictable. Streambeds are usually dry and waterholes are few. Viewed in summer, this land may appear defeated and dead, but within this parched environment are intricate living systems waiting for the opportune moment to reproduce. The individuals, both plant and animal, that inhabit the park are not individualists. They depend on their entire ecosystem for survival.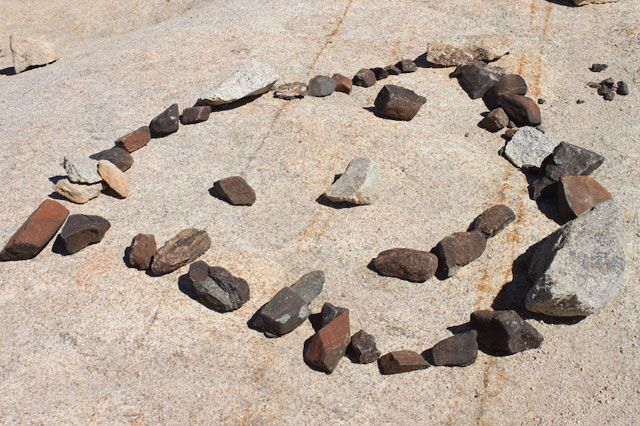 National Parks make people happy.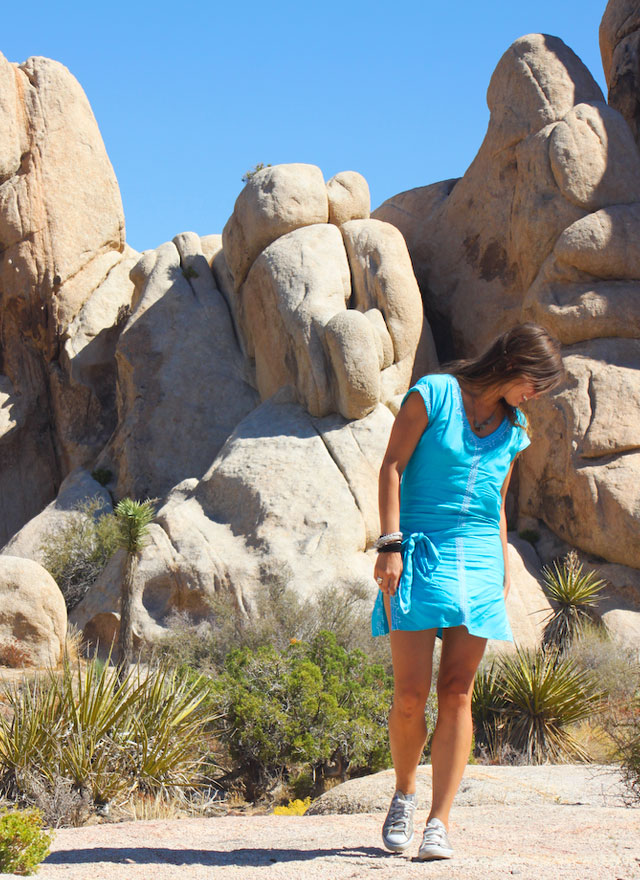 Surrounded by all these immense rock formations, even a tall gal like me feels small.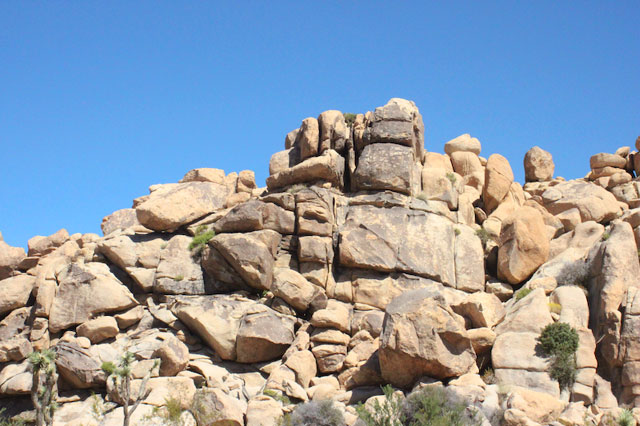 The photos really don't do these rocks justice, they are enormous.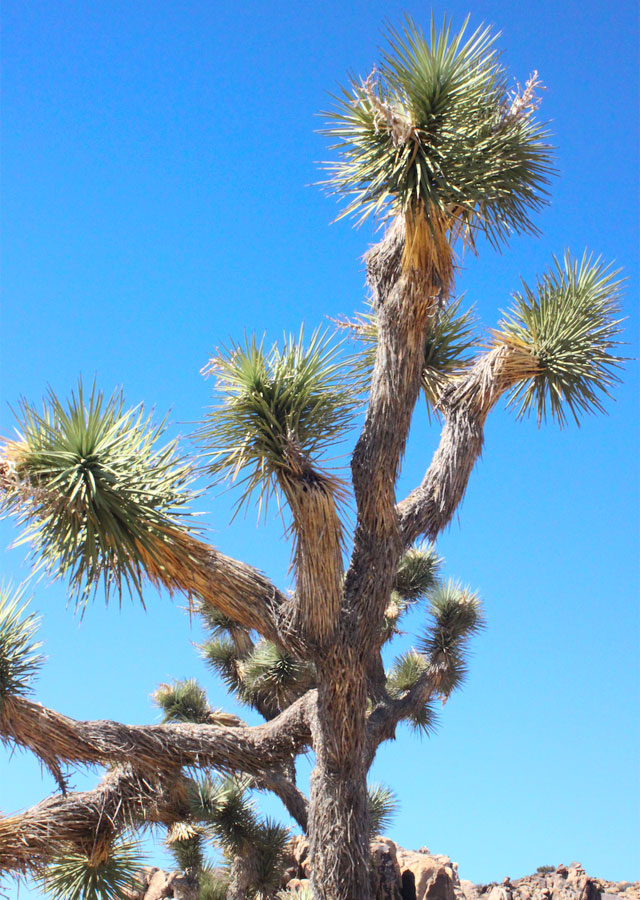 The Joshua Trees resemble some kind of extraterrestrial creatures; their limbs reaching for the cloudless sky.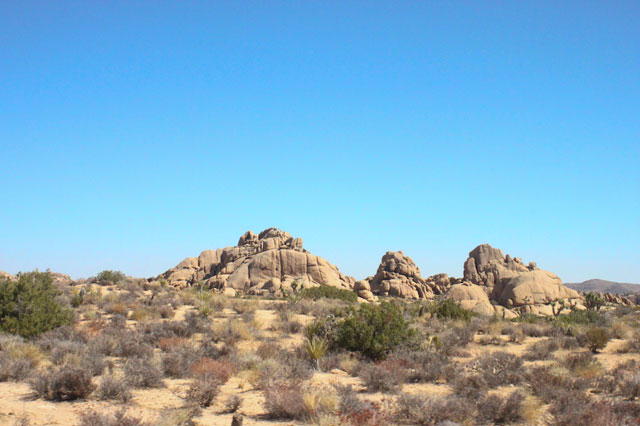 The whole park feels very prehistoric, one almost expects a dinosaur or Fred Flintstone to appear around the next bend. Next time, I want to come on a bike and camp out. When it's cooler.