I'm sort of obsessed with paper dresses. These are made from recycled newspaper and were shown last week in NYC as part of the Do-Gooder Design Challenge, sponsored by Yesterday's News® brand cat litter.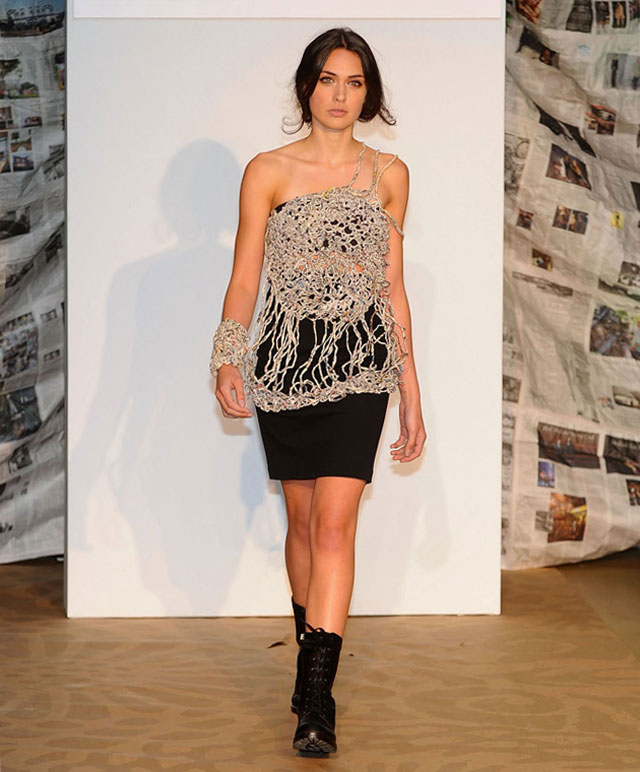 Now, what does cat litter have to do with fashion, you wonder? I have to idea, but I do know I loved Bahar Shahpar's crocheted top made from newspaper that has been spun into yarn. How brilliant?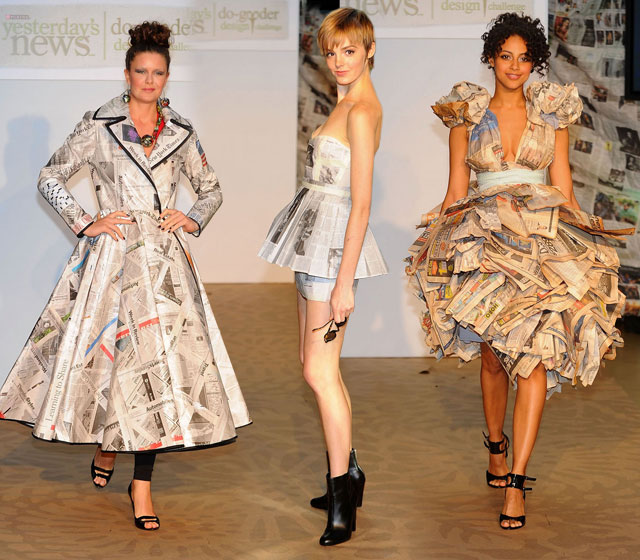 The other participating designers were Anthony Lilore of RESTORE Clothing, Samantha Pleet and Lara Miller. This is what I should do with all those yellowing papers on my coffee table!
Next, I'll take you back to the desert for a while.