On a cold night, I love to escape to a crazy beach shack ragtag place called Surf Bar.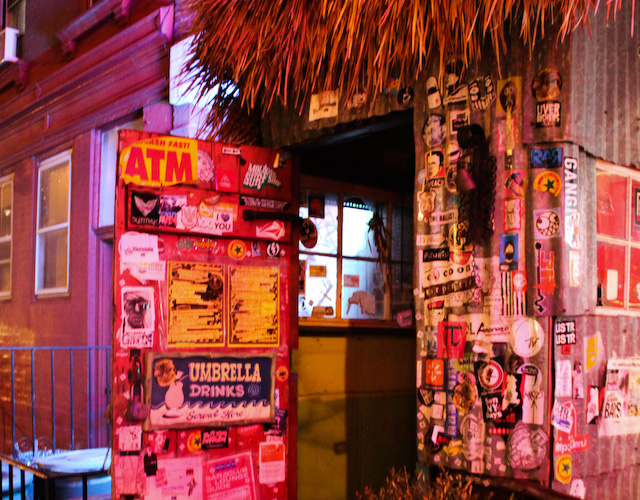 You can't miss it, it's on N 6th, off Bedford Avenue in Williamsburg, inside the corrugated metal entrance that is plastered with stickers and has a thatched roof.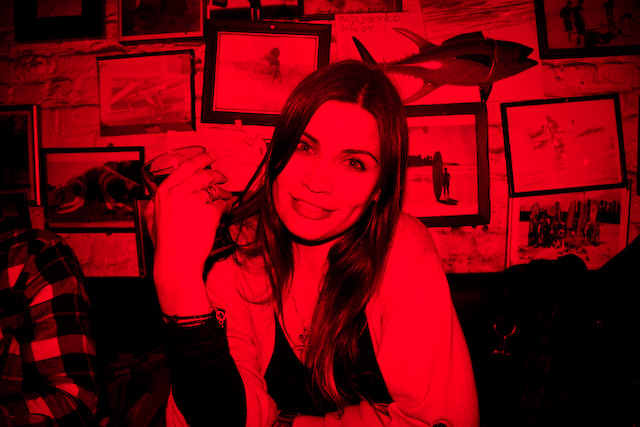 The floor is covered with sand, and surf boards (some for sale) hang from the ceiling.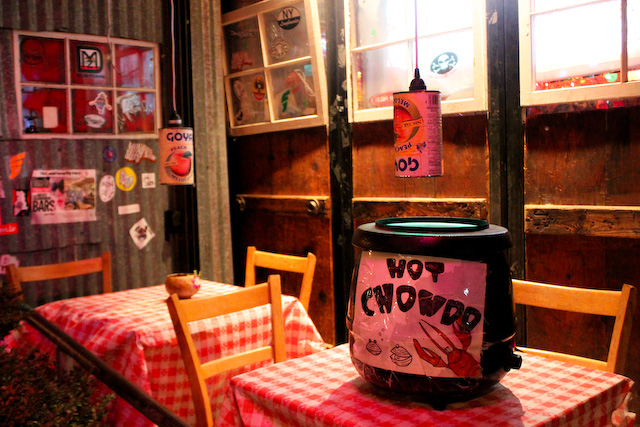 There's really good clam chowder (or chowda') that you can order served in a bread bowl. You can also order blueberry beer or tiki drinks served in large glasses shaped like hula girls.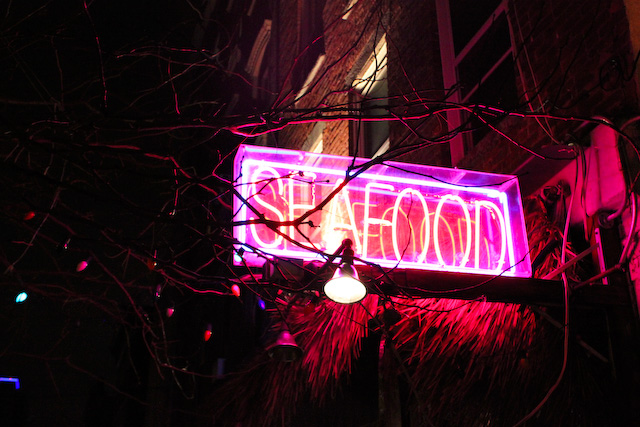 The menu is fairly extensive, with lots of fish and seafood. They claim to have the best lobster roll in NYC, which is not true (although it is very good).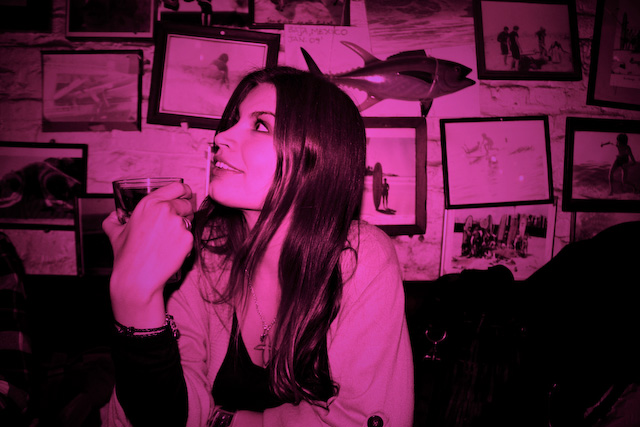 Last time I also discovered that Surf Bar also serves Glögg, a fine Swedish traditional beverage (Americans would know it better as mulled wine). That would almost be like having a cup of hot Glögg on a beach, which seems kind of great.
Surf Bar is on 139 North 6th Street in Williamsburg, Brooklyn.
Check it out!