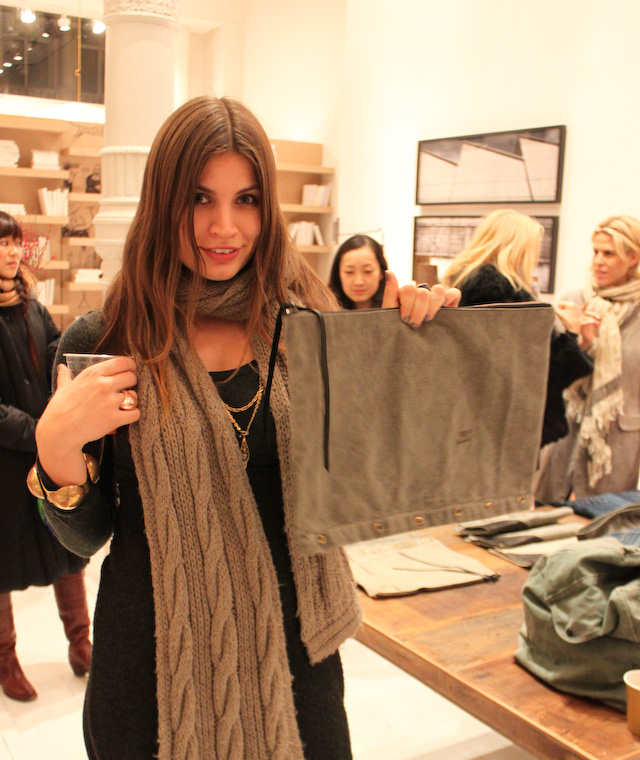 This laptop sleeve was one of my faves from the Environment by Heather Heron collection that I got a preview of the other night. Unfortunately it does not quite fit my 15″ MacBook (that size is still in the works, so stay tuned).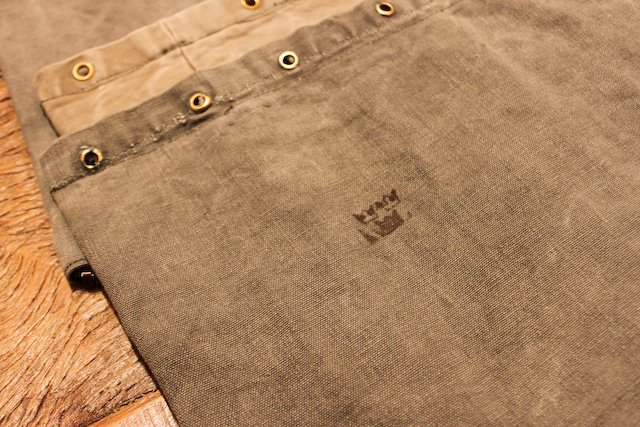 I also found out that it's made from recycled Swedish army fabric!! See the three crowns emblem there? So awesome. That, of course, made me love it even more.
The laptop sleeve could work as a clutch too, just sayin'…
Touching, feeling and trying to send subliminal message to Santa.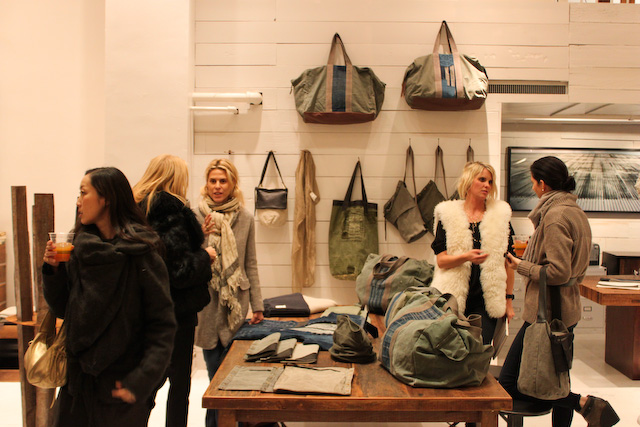 The people who showed up were all extremely well-dressed. Love that.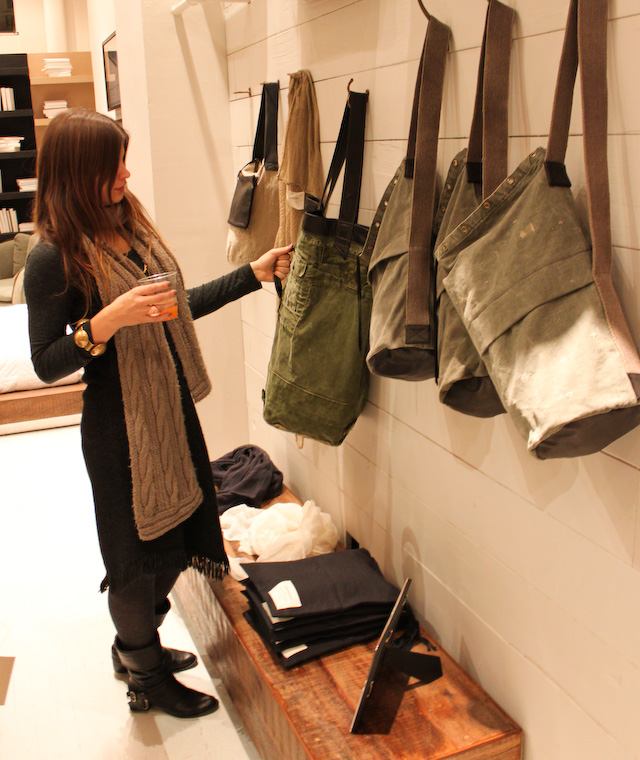 I really dig this giant green bag. I always carry so much stuff around me that if I had this bag, I would totally fill it up with stuff, which, I think, would not be so good for my back. But, it would be perfect for some yurt camping in the California desert!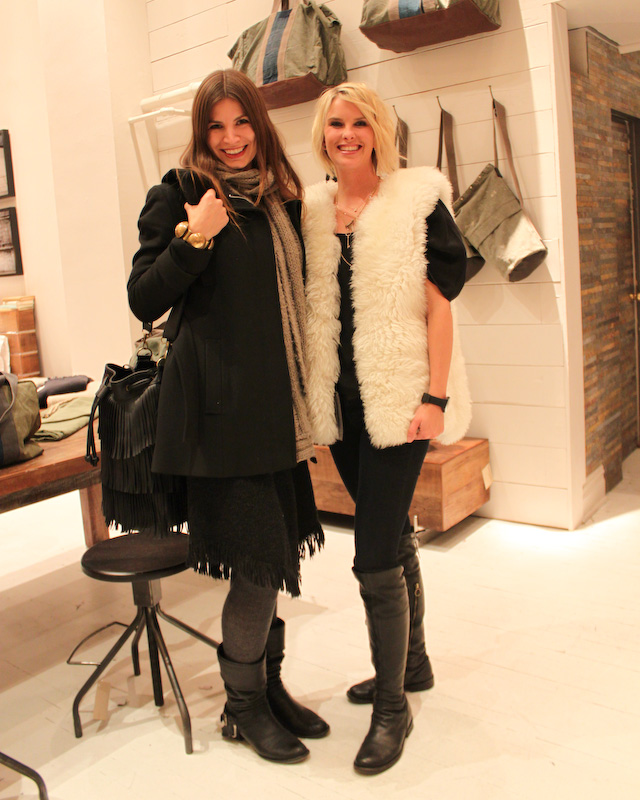 Me and the lovely Heather Heron. Fringe and fluff.