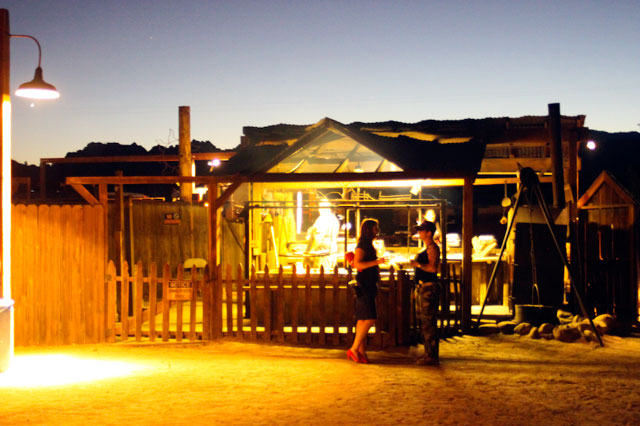 After the dusty desert drive, we ended up at Pappy & Harriet's Pioneertown Palace.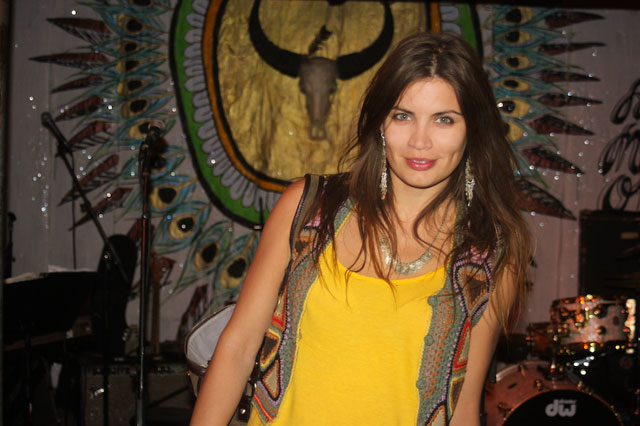 My vest matched the backdrop of the stage.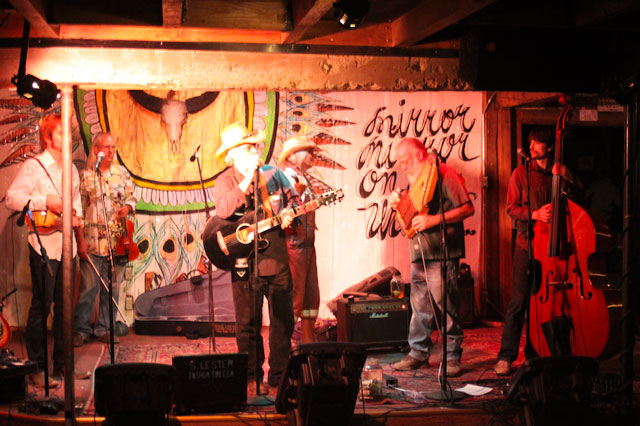 Where a country-western band was playing. Inside, the crowd consisted mostly of locals — with plenty of families and kids.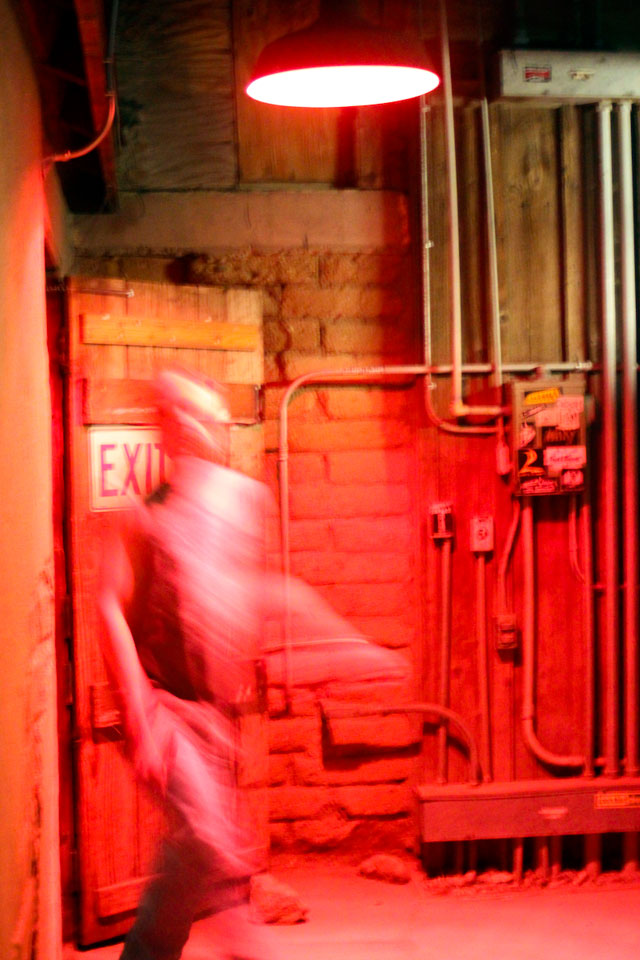 We had a plate of cheese fries, then ventured outside, to the outdoor concert space.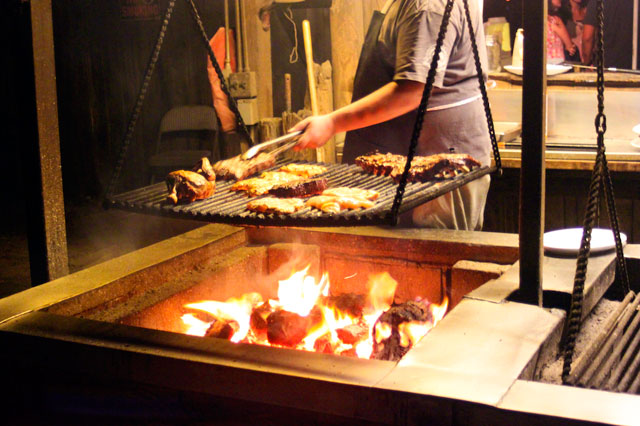 There was plenty of meats roasting over an open fire.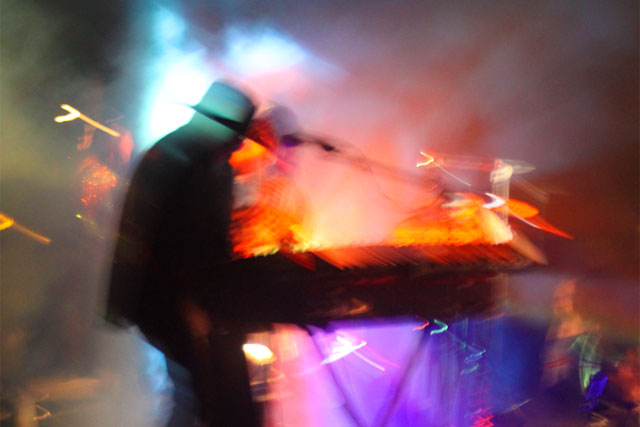 The crowd was very L.A. We even had a minor celebrity-sighting, Pixie from the reality show L.A. Ink. The evening's acts were Alain Johannes, Sweethead and Earthlings?, pretty good.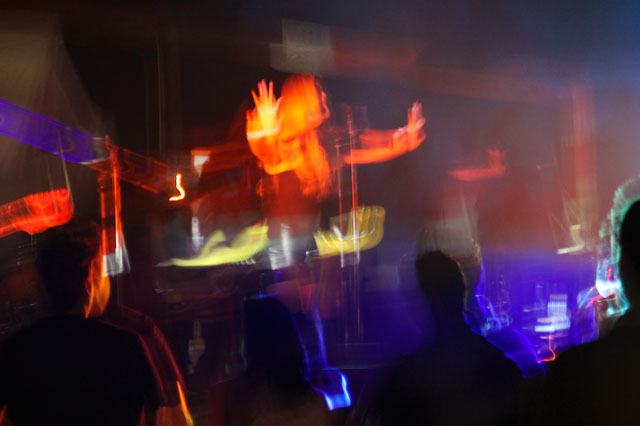 Pioneertown was founded in 1946 by a group of Hollywood investors with dreams of creating a living movie set — an 1870s frontier town with facades for filming and interiors open to the public. It still has the feel…