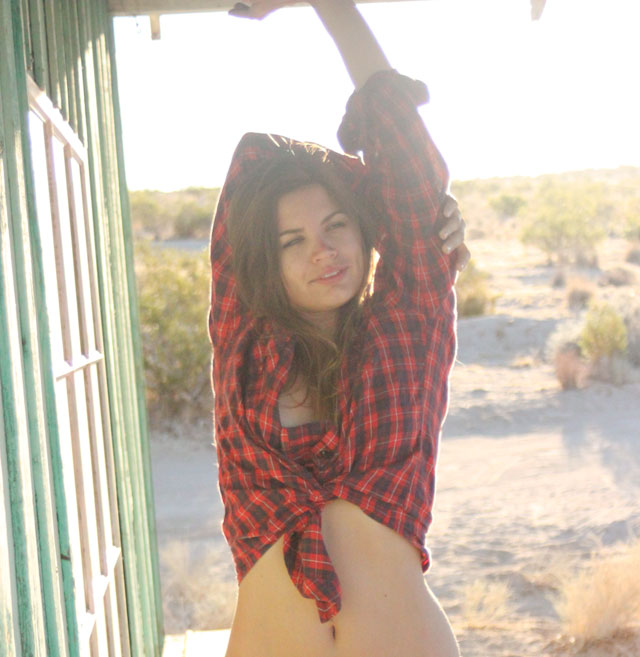 Waking up in the desert is amazing.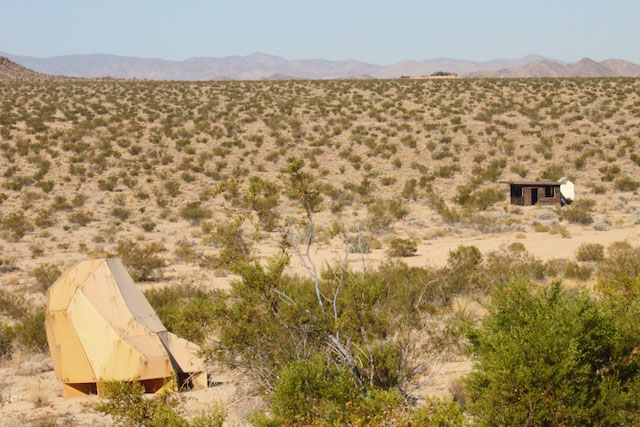 I step out onto the porch and look out over the vast prairie that lies in front of me. All is silent.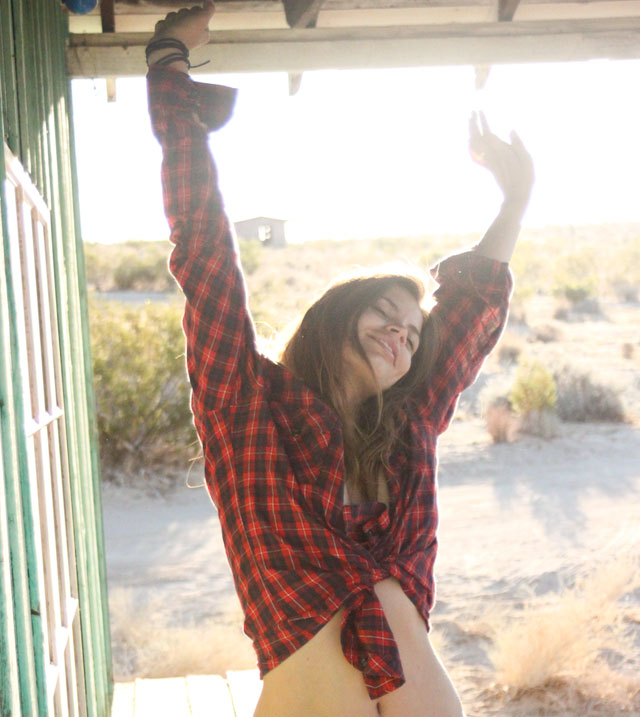 I stretch and yawn and am amazed that it's actually realtively cool here in the morning hours.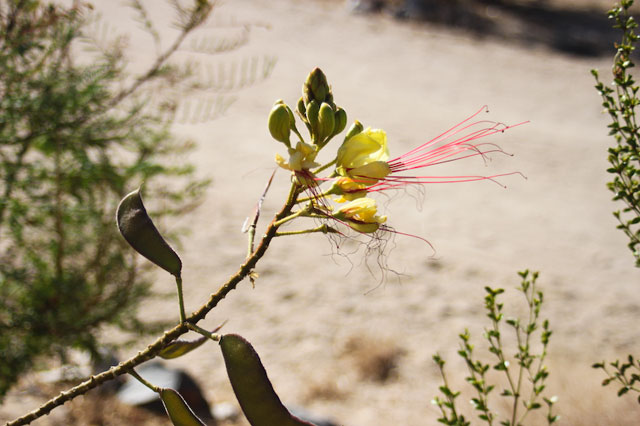 Maybe that's why pretty desert flowers survive.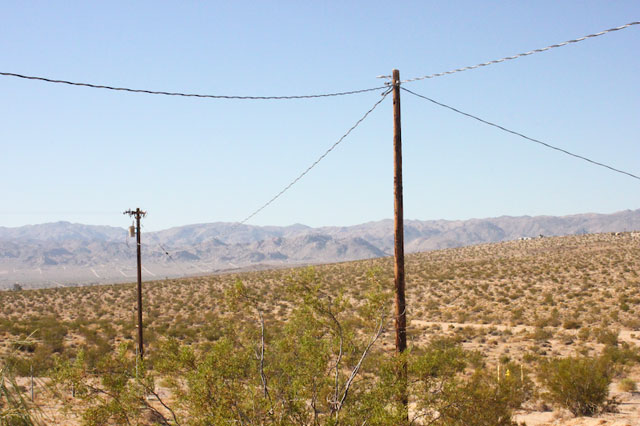 It also amazes me that there are power lines out here. Too bad there were no solar panels back when these were installed. It would surely have been easier.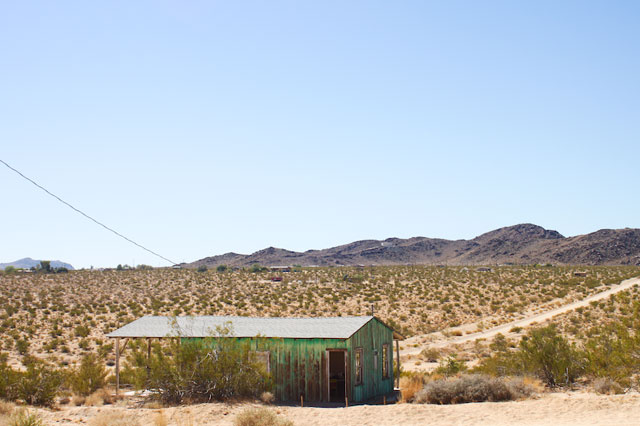 One day, I want my own little house on the prairie. Off the grid.