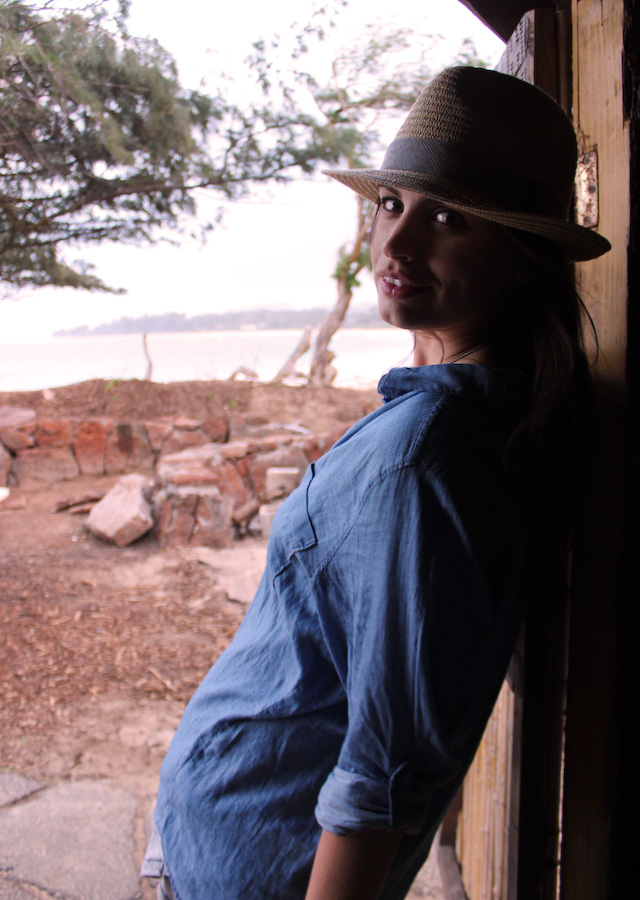 Bumming around Oahu in our '78 Westfalia, we stayed at a few different campground. Our favorite, though, was Friends of Malaekahana, on the Windward side, near the North Shore.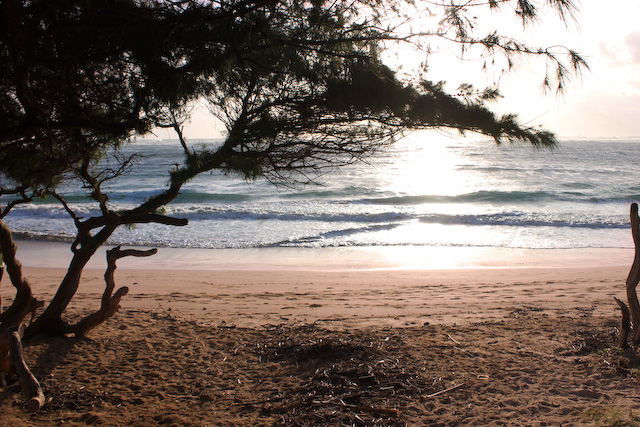 The first night, we decided to stay in a grass shack on the beach instead of our camper van, this was our view straight ahead…
…and to the left.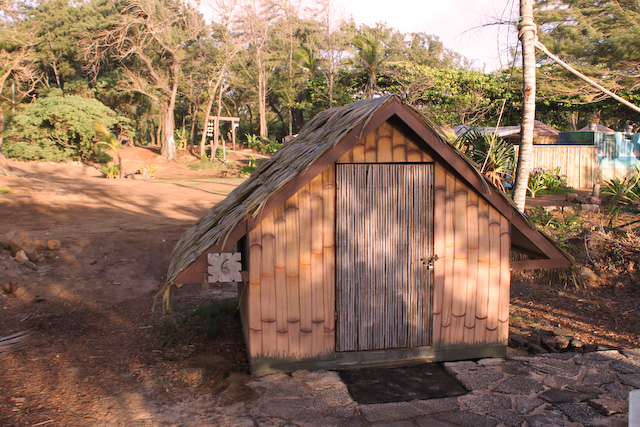 Number 6—our little grass shack. I could totally live in one of these, if there was clothing storage and a bit more padding to sleep on.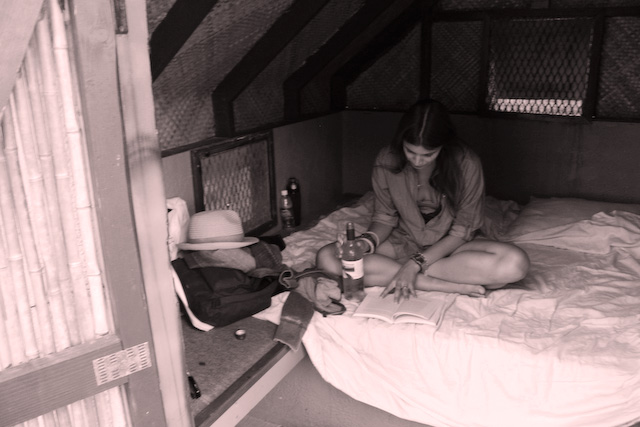 It was so peaceful to sit in there, listening to the sound of waves crashing in the beach. We had no cups and I was totally busted chugging wine straight from the bottle (thank god for screwtops), while reading a book.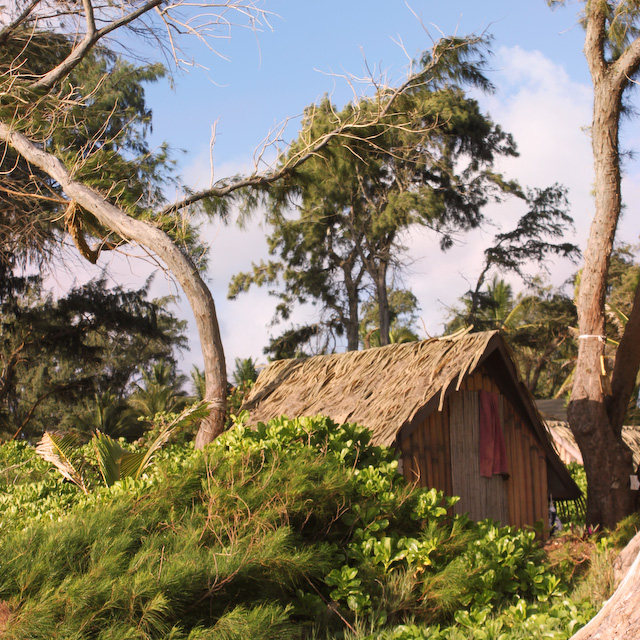 There are quite a few of these little shacks on the premises, as well as more "upscale" digs for those who are not into roughing it. The land is owned by the state and run by a non-profit, which makes staying here very affordable (something you don't find a lot in Hawaii).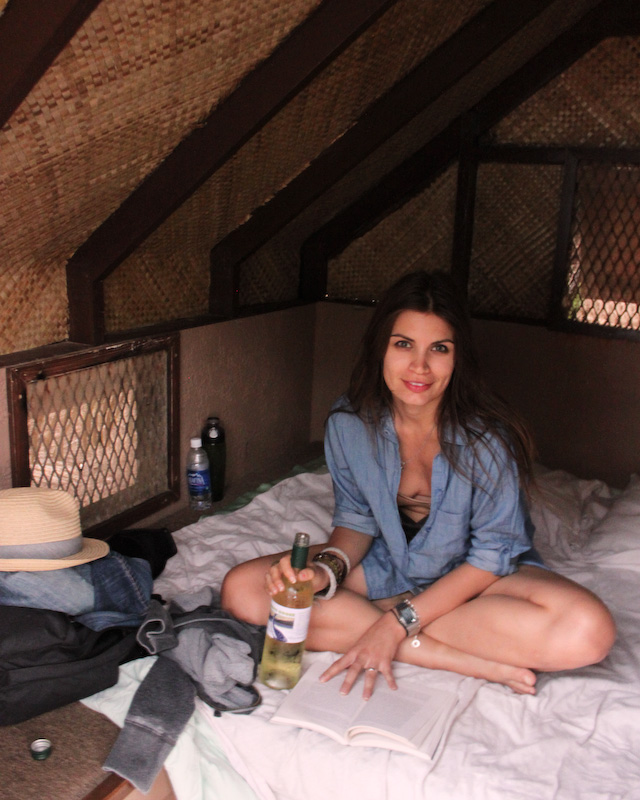 This, my friends, is my idea of happiness—ocean view, peaceful surroundings, a good book, a glass (well, bottle) of wine and, most importantly, good company.