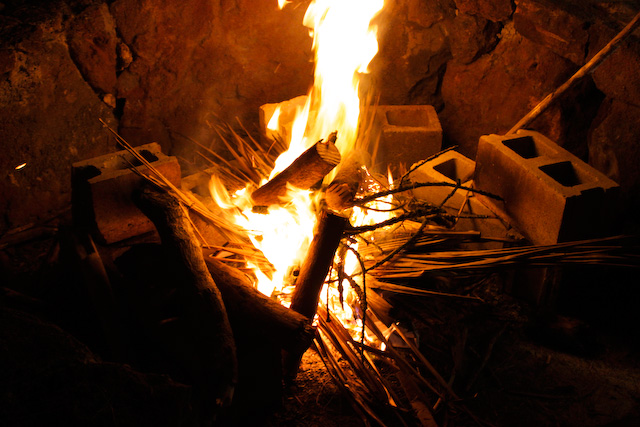 One of the main reasons that we opted to spend a night in one of the grass shacks at Malaekahana was that it came with a fire pit.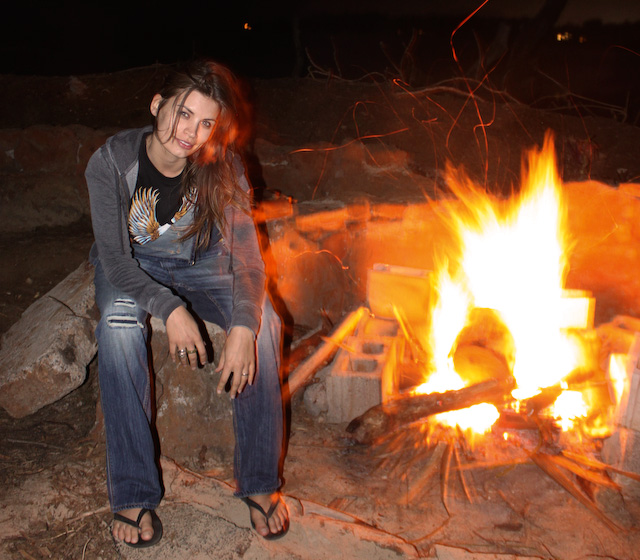 You called a guy who, a half hour later, showed up with a small truckload of firewood and made a big beautiful fire.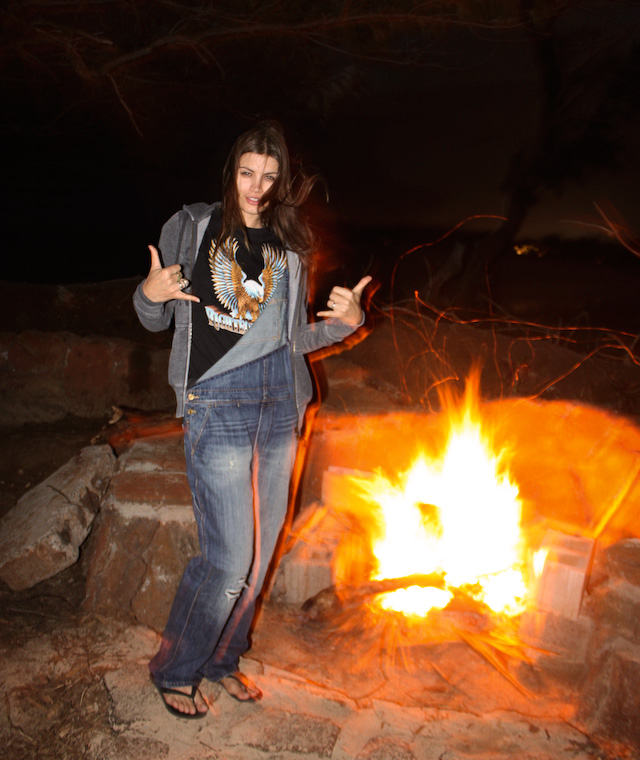 The shaka sign is widely used by Hawaiian locals. It's pretty universal and can mean anything from "cool" to "thank you." This is me doing, trying to look tough, throwing up a double(!) shaka.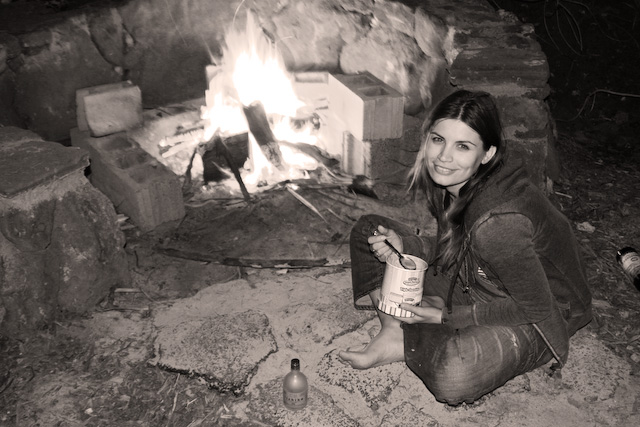 We had wine, sake and ice cream (given to us by the very nice people in the neighboring shack) by the fire, pretty much the perfect camping "dinner."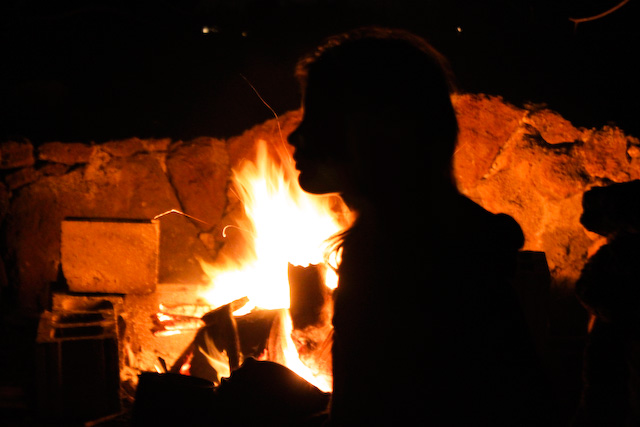 The fire guy came back several times to dump giant logs onto our glorious blaze, it kept burning long after we had fallen asleep, lulled by the sound of the crackling fire and the waves crashing on the beach. Pretty much a perfect night.