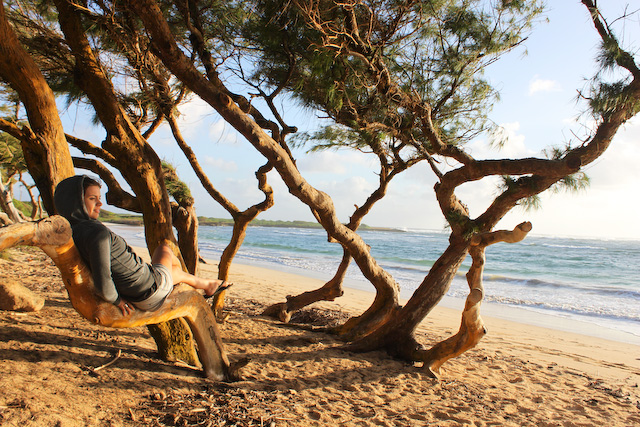 After falling asleep by the fire at our little grass shack in Malaekahana, it was nice to wake up and be right there on the beach. Who needs beach chairs when you have awesome trees like this to lay on?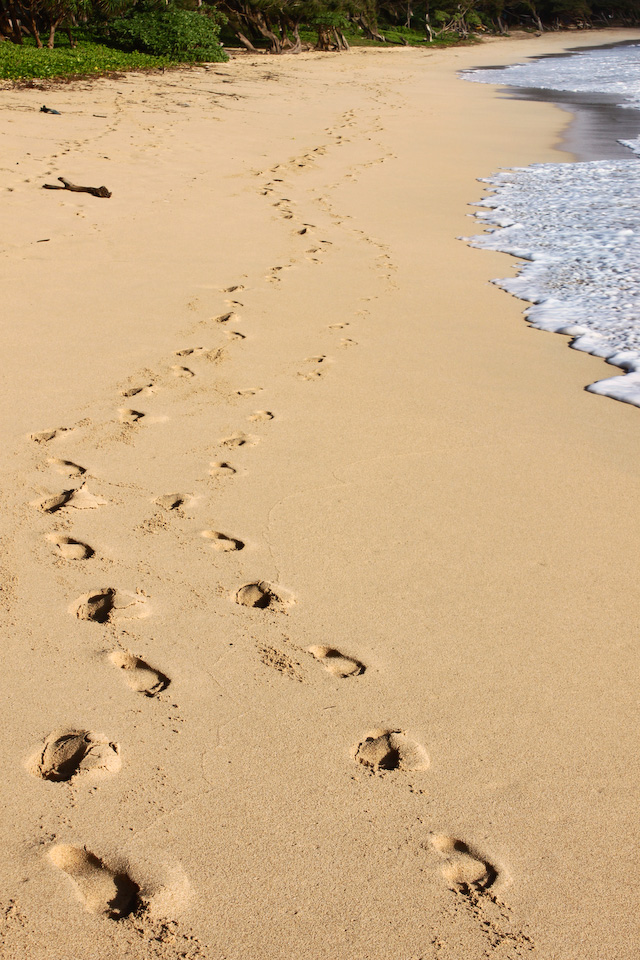 We took a morning walk and quickly realized we were the only ones on the beach—that's what I call luxury.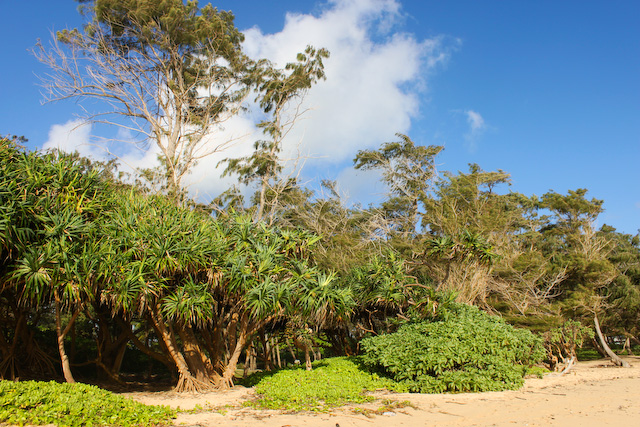 We were surrounded by amazing nature…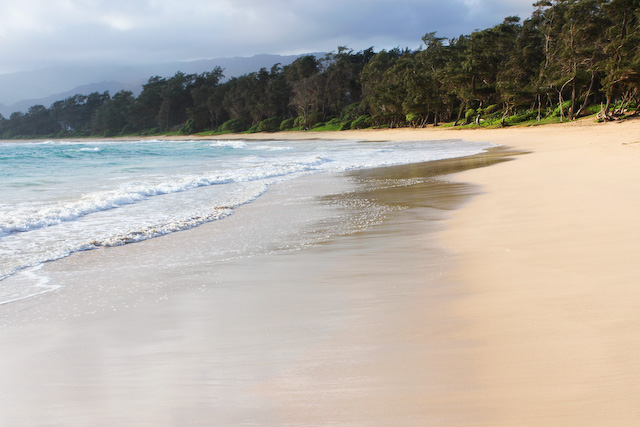 …every which way we turned.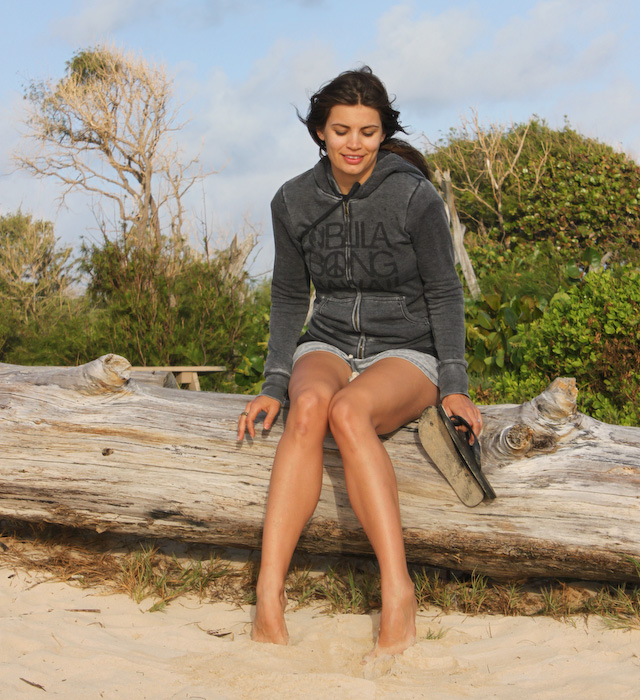 I sat down on a huge piece of driftwood to just admire it, while digging my toes into the soft sand. Paradise.