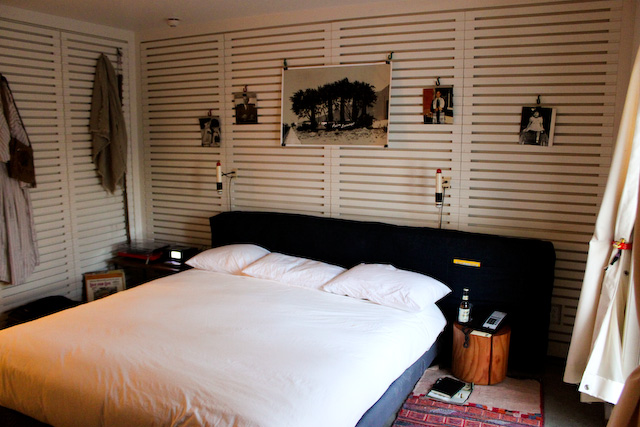 Wednesday night, after a long flight from NYC and a long drive in the rain from LA, I checked into this lovely room at The Ace Hotel in Palm Springs.
I love the trellises (such a good idea, and easy to DIY), and our room came with a record player and a patio with a fireplace.
I was very excited to be somewhere warm and sunny again. Not having to wear a jacket in the daytime rocks! The desert is really warm during the day, but gets cold as soon as the sun goes down.
Our room, number 215, was right across from the Ace Pool & Swim Club, where I spent quite a bit of time over the past few days…
To be Continued…