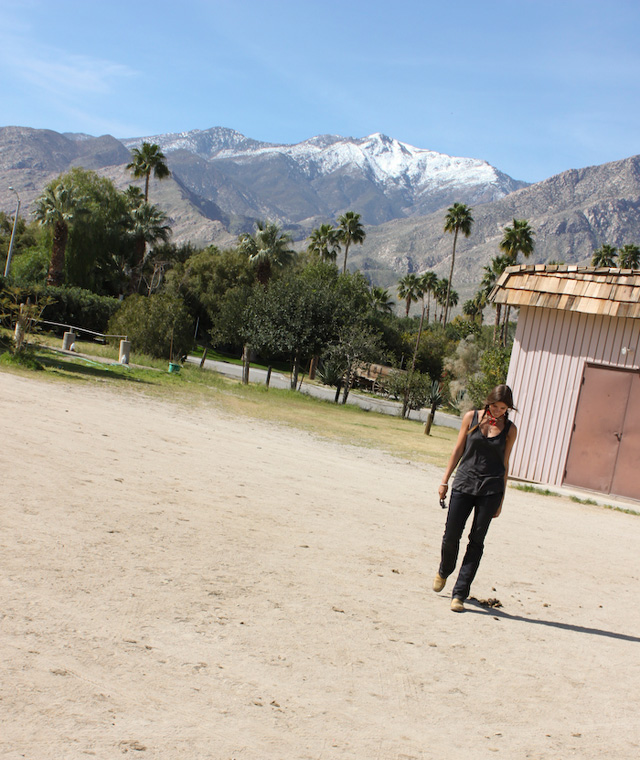 On our last morning in Palm Springs, we decided to get up early and go to a horse ranch. It's been at least a decade since I was last on a horse. My Frye boots were perfect for the occasion (wouldn't want to go riding in flip flops or heels, the only other shoes I had brought). Smiled to myself when thinking about how my Stella McCartney jeans would probably be seriously frowned upon by real cowgirls.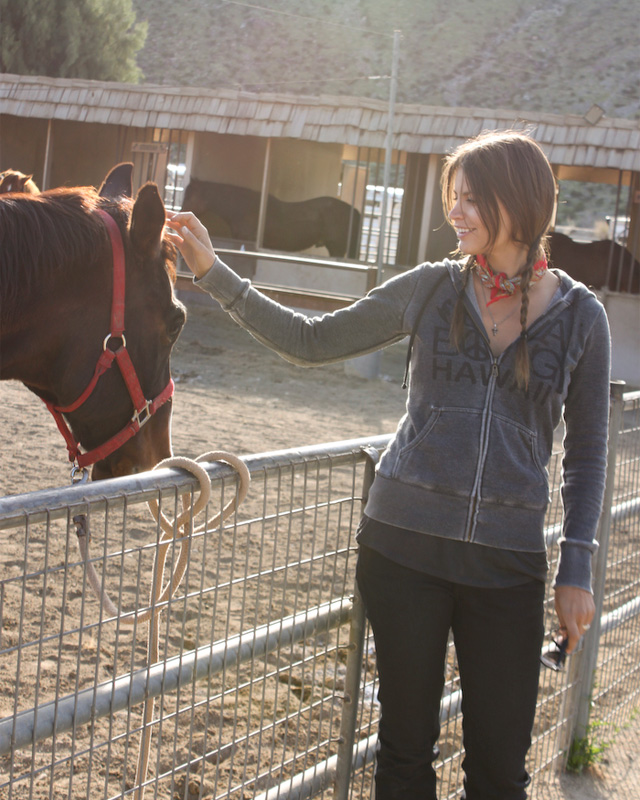 It was 7:45am and there was still a chill in the air.
I love the smell of horses, it reminds me of going to the stables every week for riding school when I was little.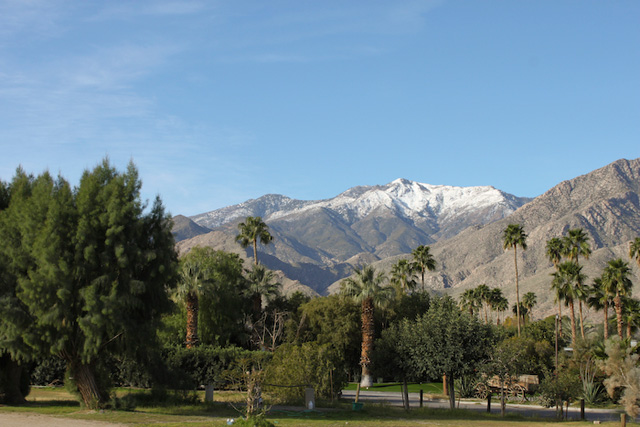 We were going to ride up there, into the canyons, eventually reaching a real desert oasis.
The ranch workers (cowboys?) took the horses out and gave each of us one. Mine was named Jack and liked to walk really close to the horse in front of him ("don't worry if he trails close, he's just like that").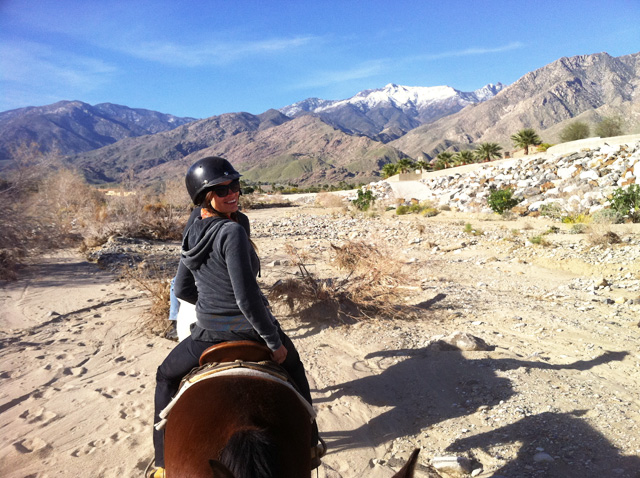 At a leisurely pace we made our way up the mountain. (See mom, I wore a helmet.) Immediately comfortable in the saddle I wondered to myself why I don't do this more often.
Happy and dusty, we came back to the ranch two hours later. It was warm now, but only 10am—perfect time for brunch. Such a good morning.