After waking up on that Sunday in the desert, we headed to 29 Palms Inn for brunch. The Inn has been around since 1928 and has been known to attract a celebrity or two.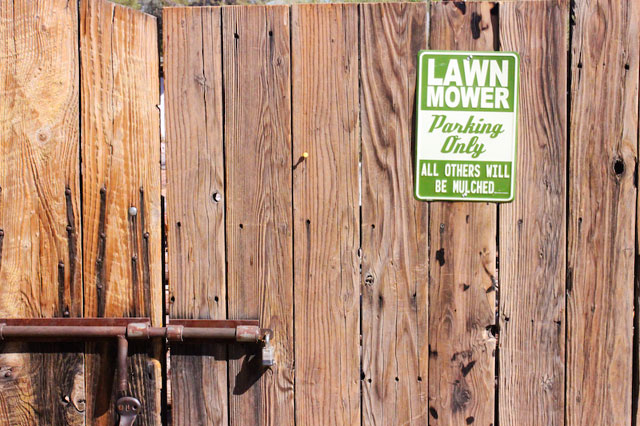 We did not park in the lawn mower parking. But, we did check out the on-site farm, where much of the produce (as much as you can reasonably produce in the desert) for the restaurant is grown.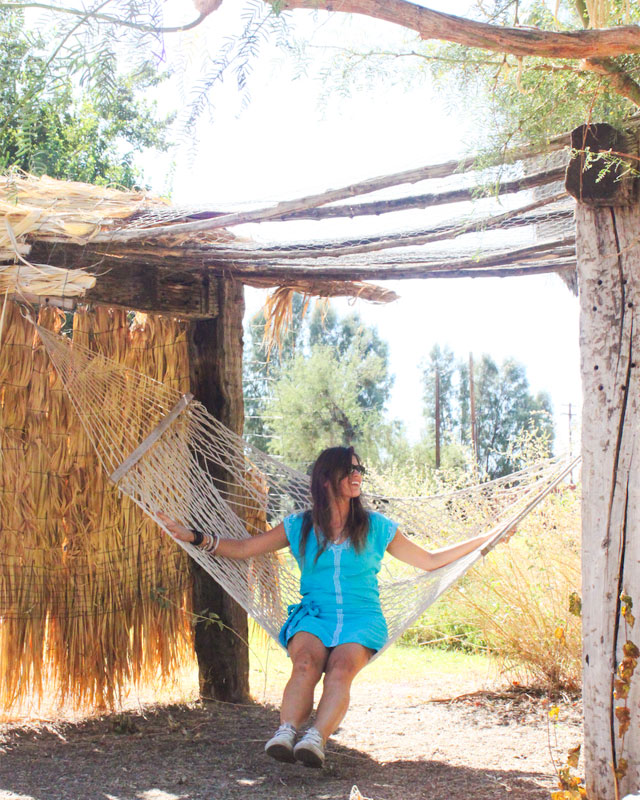 There was a hammock. I love hammocks!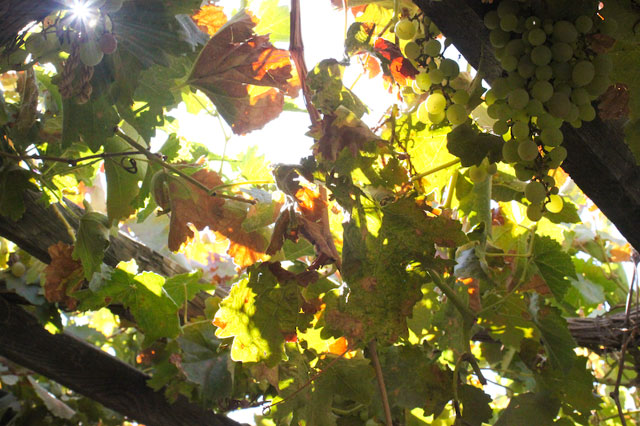 There were also grapes, most of which had shriveled on the vine and almost turned into raisins because of the heat. These were the pretty ones.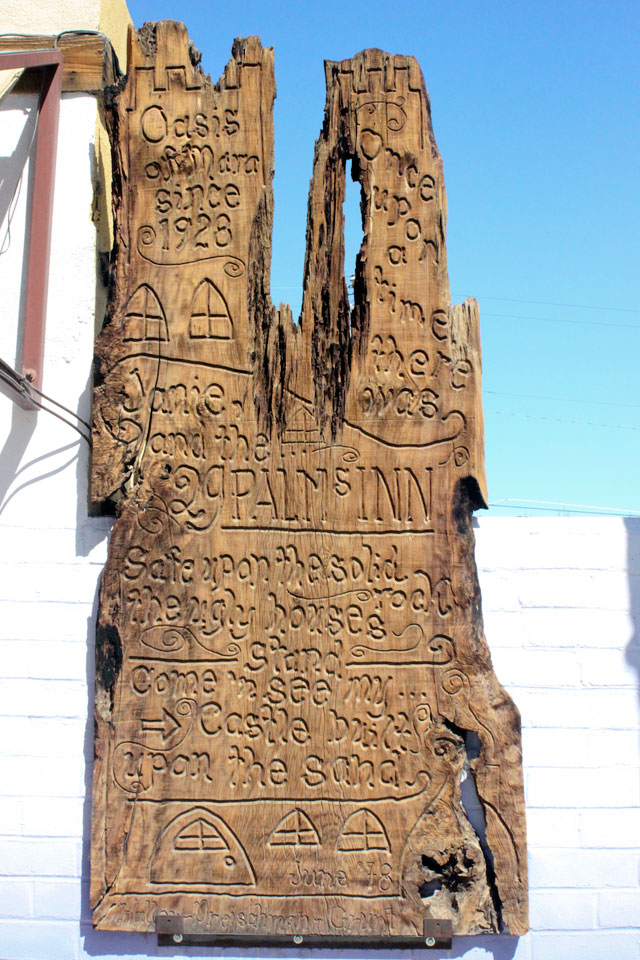 The atmosphere is refreshingly laid-back, and the room (bugalow, really) rates are pretty affordable.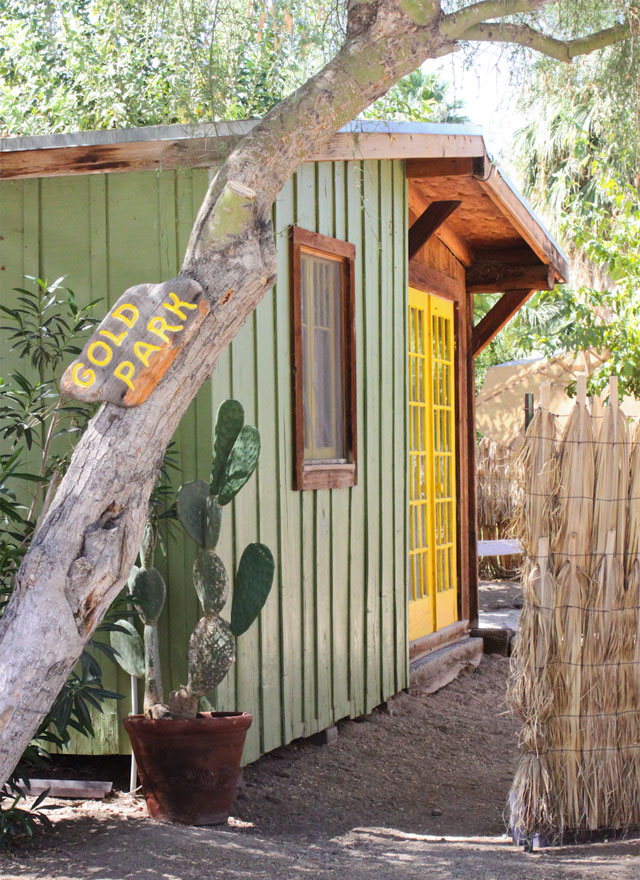 This cute one is called Gold Park, has two queen beds, a sun porch, a hammock and could be yours for a night for between $90-175, depending on the season.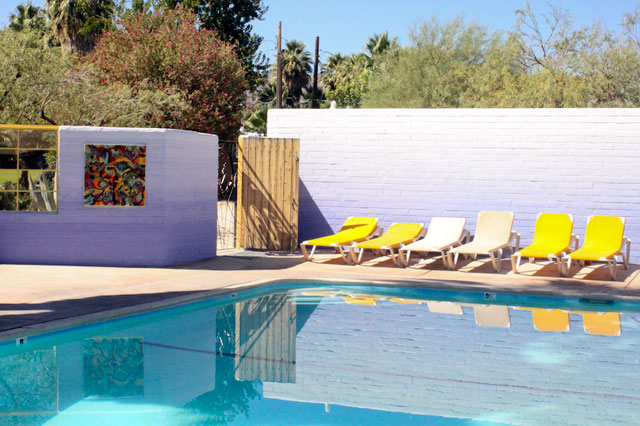 Despite the heat, we decided to enjoy our brunch outside, by the pool.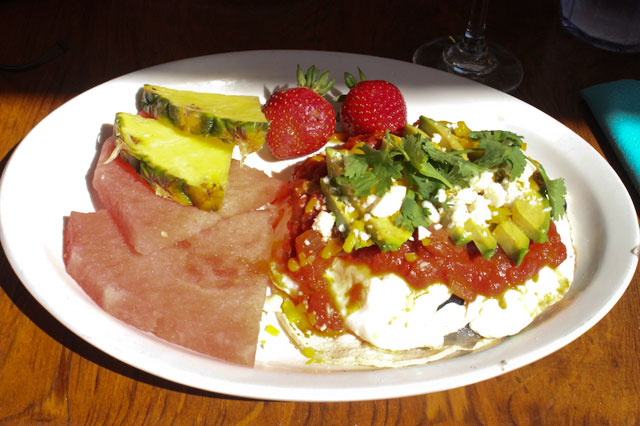 It was yummy.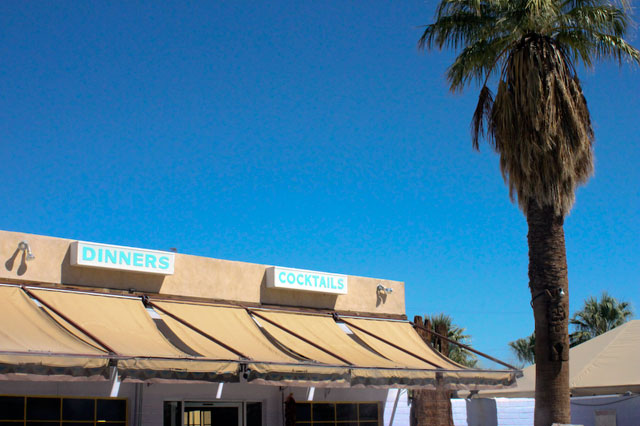 We also had mimosas, a weekend-must, before we headed off to Joshua Tree National Park. Great start to a great day.